Official Slack integration for Discourse
Today we're making Slack chat a first class integration, available on all hosting plans.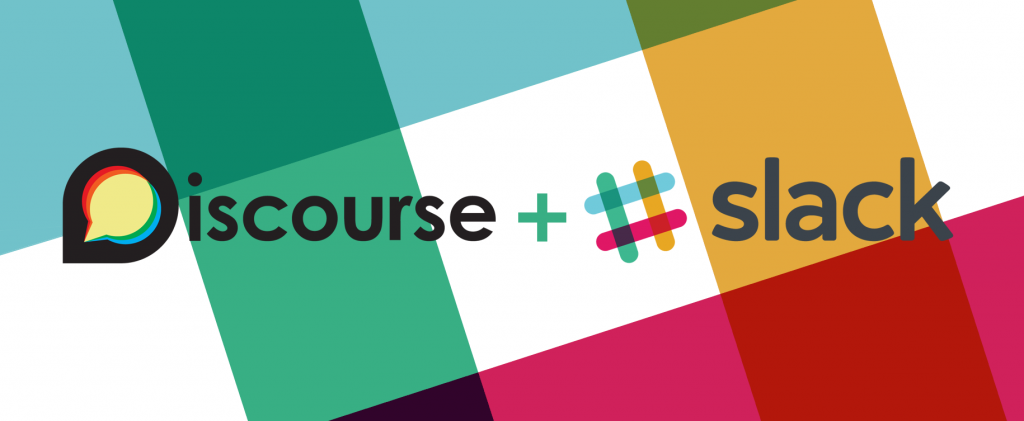 Over time we've noticed that a whole lot of our customers use Slack, and we do too! The Discourse team uses Slack strictly as a team coordination tool for things that need to be discussed right now, but other teams are using Slack in all sorts of creative ways, even as a community hub.
We think Chat and Community are two great tastes that taste great together, and we're happy to extend Discourse to better accommodate both. Our goal is for Discourse to become long term memory for your most important conversations, both for internal team members and your outside community, too. We're only just getting started, but keep reading to learn about what is currently possible with the v1 of our Slack integration, and what's coming up.
Wanna start playing with Slack? Hosted customers can enable the plugin by checking slack enabled in Admin > Site Settings > Plugins. The rest is configured on Slack's end.
Self-hosters can download and install the plugin manually.
Cross-Posting From Discourse to Slack
The main goal of the plugin is to cross-post Discourse topics to Slack. You can also specify exactly which Discourse categories will automatically post to Slack, through the filter page at /admin/plugins/slack or, if enabled, the advanced slash commands below.

Optional Slash Commands
The plugin also allows you to optionally control the filters and other settings from the Slack side via slash commands.

Rich Formatting
Topics cross-posted to Slack are suitably prettified, with site logo, avatar, username / fullname, category name and category color:

Coming soon: Copy a Slack conversation to Discourse
Take a snapshot of a discussion in Slack and post it as a topic in Discourse. The output will be a cleanly formatted chat transcript that can be further edited if necessary. The folks at Dgraph already created a version of this as Wisemonk - a Slack bot to move discussions from Slack to Discourse. We're big fans of that idea, too!
Discuss our official Slack plugin on meta.discourse.org.