Discourse Chat is now available. Try it out today!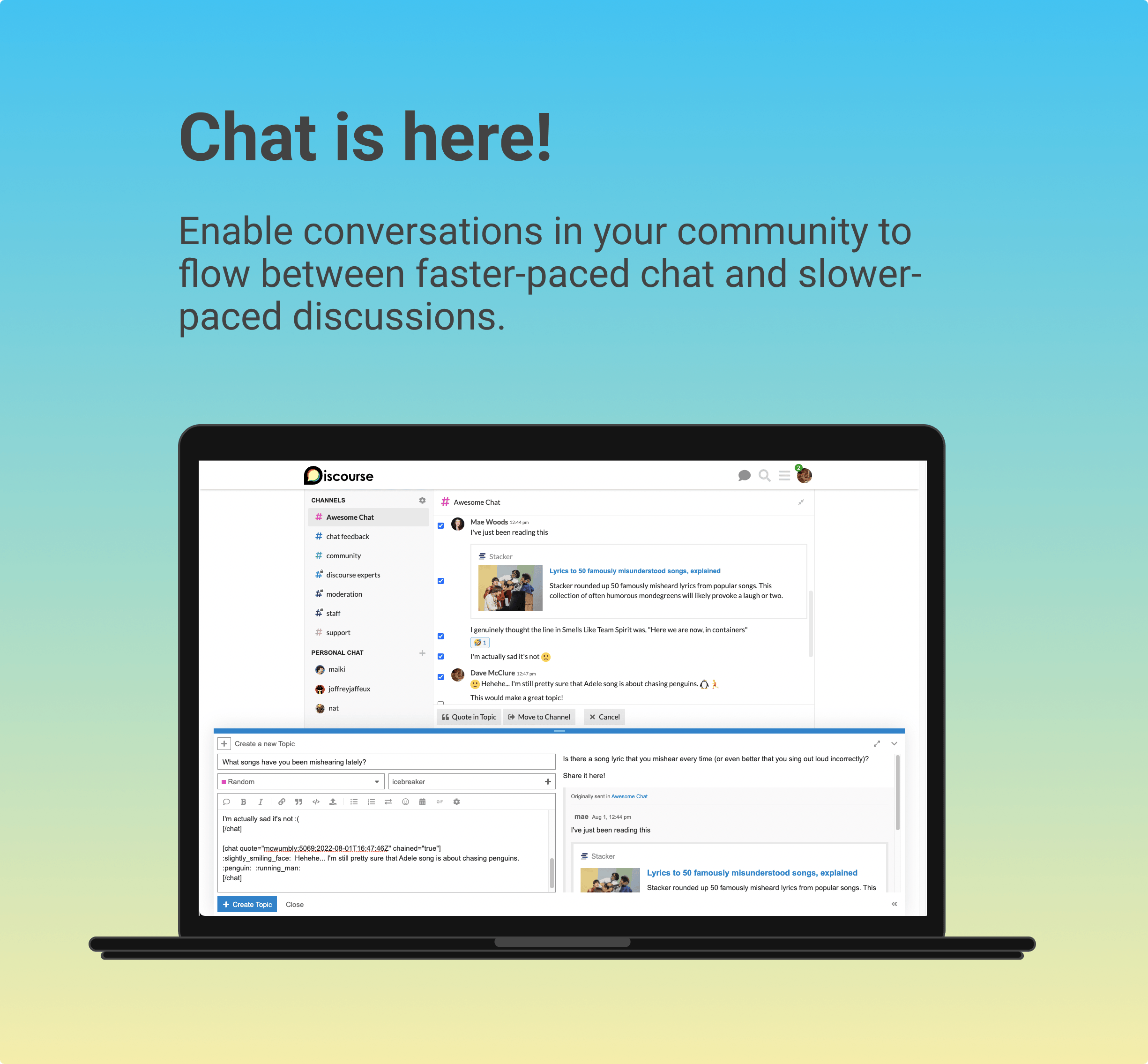 Discourse Chat is now available to everyone as an open beta and is 100% free and open source, as always.
At Discourse we have long believed in the importance of asynchronous communication for the long-term health of a community. But we've also understood that folks who are around at the same time often just need a place to hang out and chat.
Initially, we felt the best way to address this need was to use a dedicated chat application alongside Discourse with some integrations using the discourse-chat-integration plugin. But after working this way ourselves for a while, we found ourselves wanting more.
We wanted a better relationship between the short-form and long-form discussions that take place in our community. We wanted an easier way to capture conversations that start on chat and continue them asynchronously after they scroll off the page. We wanted one less application and one less set of user accounts to manage. And we wanted a place to discuss the random things that matter to us without relying on megatopics.
And we've heard the same from you.
Our goal is to empower communities with a chat experience that feels integrated as conversations shift between faster-paced chat and slower-paced discussions.
Chat conversations can easily be continued in topics or stored for long term memory by selecting relevant messages to quote and summarize.  When links are shared between topics and chat, inline previews of the content are shown in a onebox for context.
Users can join any channels they wish within the categories they can access, and moderators can configure channels to automatically add users for easier onboarding.  Chat can be enabled for a subset of your community if only certain groups need it or if a gradual rollout is planned.
Channels can be configured to retain messages for any period of time, including indefinitely. The default retention period is 90 days so your community has time to capture things they care about in topics better designed for asynchronous discussion without worrying about things disappearing overnight.
For the past six months, we've been using Discourse Chat exclusively rather than using a separate chat application alongside Discourse and we have no plans to turn back.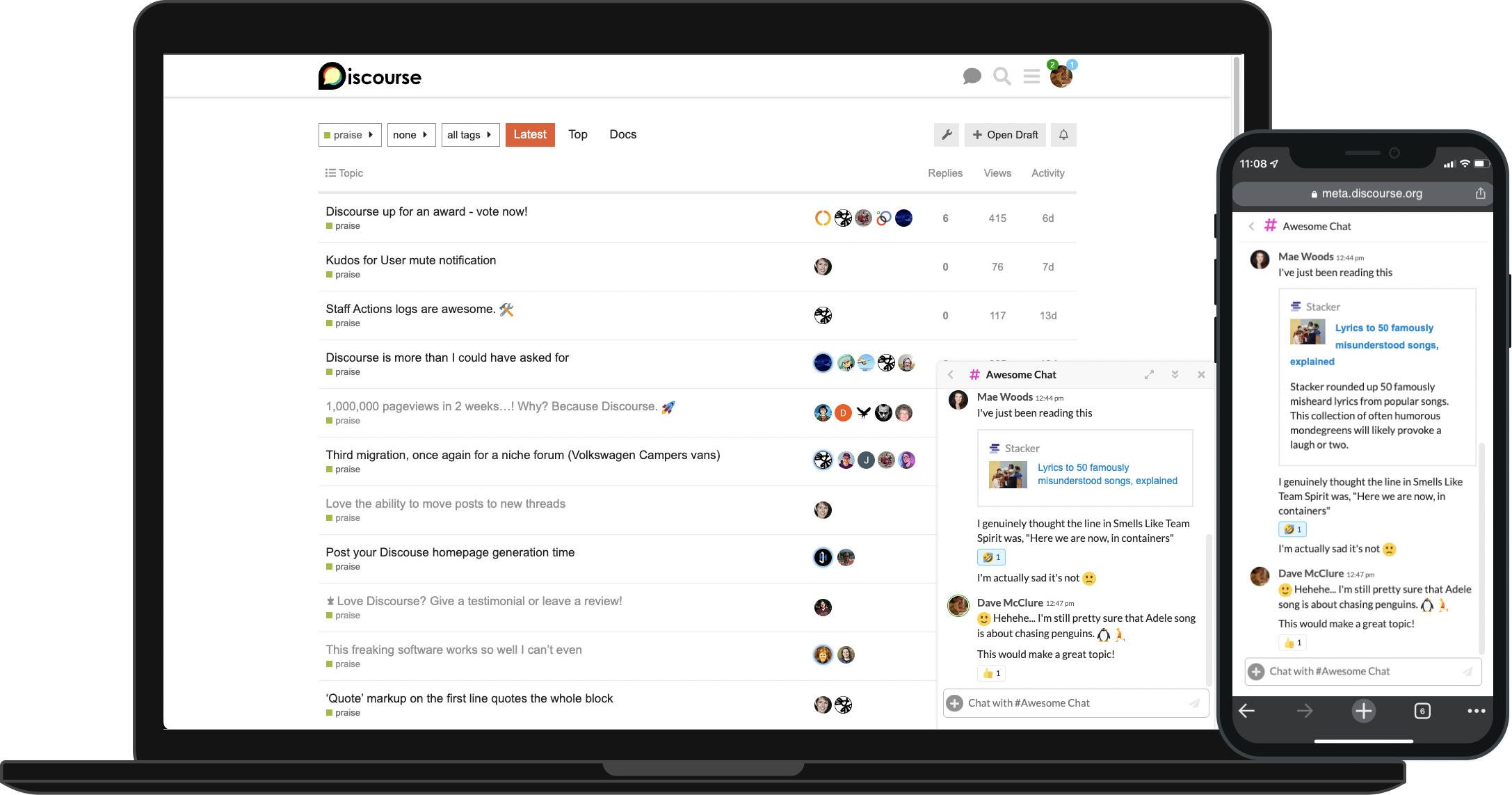 There's plenty more to do, but we're excited to start sharing it with more of you now. Ready to dive in and explore on your own? Check out this topic to get started and let us know what you think!