Community Monetization: How eCommerceFuel Monetized their Niche Community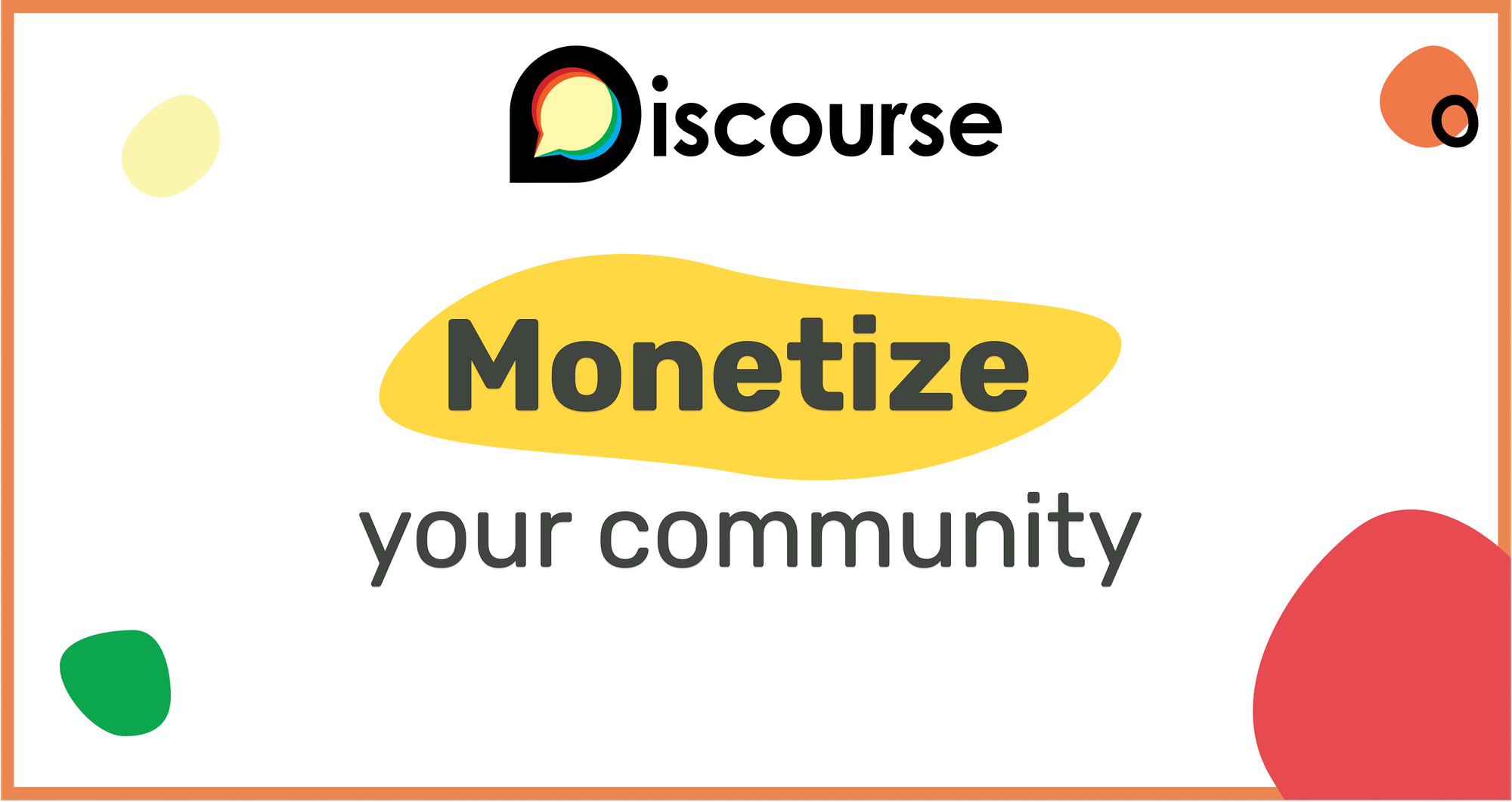 At Discourse, our users form the heart of what we do. While our forum and online community tools are free and open-source, we also offer hosting services for those who want a smoother setup and management experience. When you factor in the additional costs of community managers and other staff, an important question arises for anyone leading an online community: 'How do we pay for this?' For many customer support or brand communities, the answer is straightforward as it is folded into the budget. However, for specialized online groups, the community itself often needs to be the source of funding.
We had a chance to chat with Andrew Youderian, the founder of eCommerceFuel, about his community and how he monetized it. eCommerceFuel is a niche private community of roughly 1200+ e-commerce sellers who make anywhere from 7 to 8 figures. This thriving community provides a platform for members to connect, exchange insights, and grow their e-commerce ventures. With its core hub on Discourse and additional features like review and member directories, eCommerceFuel has cultivated a strong community of like-minded entrepreneurs.
Would I pay for this?
When you are first envisioning your community it is important to know the costs of running the community and how you will fund it. For example, Andrew's goal from the beginning was to monetize eCommerceFuel. He let us know "I was a store owner and knew that if I had access to a forum of other people like me I'd gladly pay to be a part of it." One strategy when he began the community was to offer it for free "The first three months of the community was free and we grandfathered in all the original members for free for life as a thank you for helping kickstart things. But after we started seeing some regular activity we started charging."
Transitioning from a free to a paid model can be challenging, but by grandfathering in the original members of the community they were able to make the membership model succeed.
For Andrew, this strategy has proven successful as the majority of his revenue comes from membership dues. While other sponsorship offers come his way, it's essential for him to stay focused on his core offering. He mentioned, "We have opportunities for pay-to-play sponsorships within the community, but our primary goal is to facilitate connections among store owners." One of the ways Andrew did this was by creating review and member directories built on Wordpress and connected to Discourse via the SSO API.
💡
Add subscriptions to your community with our
Subscriptions plugin
! This plugin equips community owners with the capability to offer both recurring and one-time subscription options to their members.
The community is the key
The focus has been on achieving steady growth with minimal churn. To reach this goal Andrew can't do it all by himself; instead, there is a full-time Community Manager who assists in moderating the community, bringing in new members, and overseeing regular activities. Additionally, a team of volunteer moderators keeps a watchful eye on things.
Their community generates 400 new topics and roughly 5000 posts a month.
Andrew also experimented with events and found them to be "crucial to help connect members and build trust" and that helps to "build on the core offering of our forum where members really value getting good, targeted advice from peers."
Their strategy now is to "continue to grow at a moderate pace to maintain the sense of community and intimacy we've built over time."
Member Retention Strategies
One of the key insights Andrew has gained is the value of offering diverse payment methods. In addition to credit cards, he also incorporates PayPal as an alternative payment option. This approach has proven effective in reducing churn rates and preventing payment failures. Andrew elaborates, "For example, if their card is declined there is likely a bank or PayPal balance that can prevent them from churning"
Additionally, he recommends leveraging a robust billing platform that can proactively reach out to customers in case of payment failures, thereby increasing the chances of retaining them as valued members.
Know your value
Community monetization can be a vital aspect of sustaining and growing an online community. As exemplified by eCommerceFuel, the journey from a free community to a paid model requires thoughtful planning and a keen understanding of your community's value proposition, nurturing your community, understanding its needs, and maintaining a steadfast commitment to your core mission. This approach ensures that your community not only thrives but also continues to deliver exceptional value to its members.