Summer of Code 2017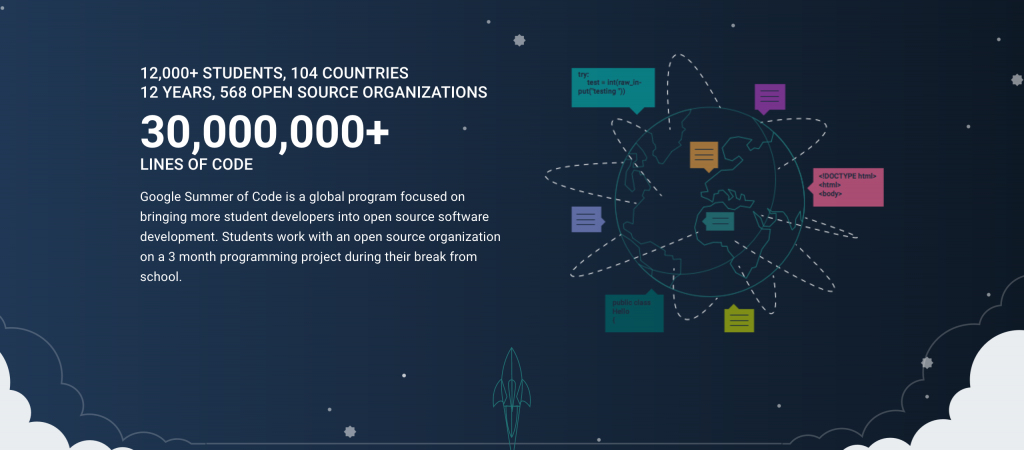 This summer, Discourse will be participating in three different "summer of code" projects!
Google Summer of Code 2017
First of all, we're happy to announce that we've been accepted into Google Summer of Code for the 2nd time in a row.
Rails Girls Summer of Code 2017
As per usual (this is our 4th go) we'll also be participating in RGSoC. That process is run entirely on RGSoC's end, so please see their website for more information.
Outreachy 2017 (May)
We're very excited to be participating in Outreachy for the first time this year.
Outreachy helps people from groups underrepresented in free and open source software get involved. We provide a supportive community for beginning to contribute any time throughout the year and offer focused internship opportunities twice a year with a number of free software organizations.

Currently, internships are open internationally to women (cis and trans), trans men, and genderqueer people. Additionally, they are open to residents and nationals of the United States of any gender who are Black/African American, Hispanic/Latin@, American Indian, Alaska Native, Native Hawaiian, or Pacific Islander. We are planning to expand the program to more participants from underrepresented backgrounds in the future.
Outreachy applicants are encouraged to apply for both GSoC as well as Outreachy. More information here: https://github.com/discourse/discourse/wiki/Outreachy