Discourse team grows to 20
Over the last few months we've added a whopping 9 members to the Discourse team! We held off on any big announcements until our new team page was ready for primetime.
Behold the first twenty!
Drawings courtesy of the excellent Nick Staab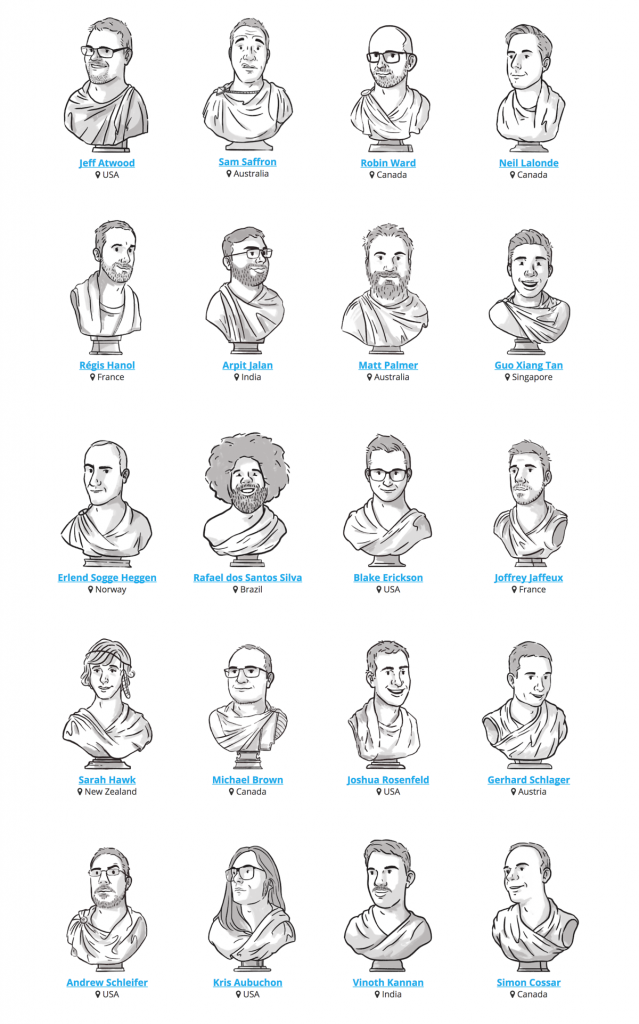 The nine new arrivals are as follows:
Joffrey Jaffeux - Software Engineer
Sarah Hawk - Community Advocate
Michael Brown - Operations Engineer
Joshua Rosenfield - Technical Advocate
Gerhard Schlager - Software Engineer
Andrew Schleifer - Operations Engineer
Kris Aubuchon - Designer
Vinoth Kannan - Software Engineer
Simon Cossar - Technical Advocate
Those who frequent our Meta community will no doubt recognize most of these names, as many of them have been around for years already. Hiring from within our community remains our go-to strategy, but it is by no means a requirement.
Our 100% remote company now spans 10 different timezones (hover over an avatar to see specific city) and includes a fish, a cat, a hawk and a mysterious plushy creature.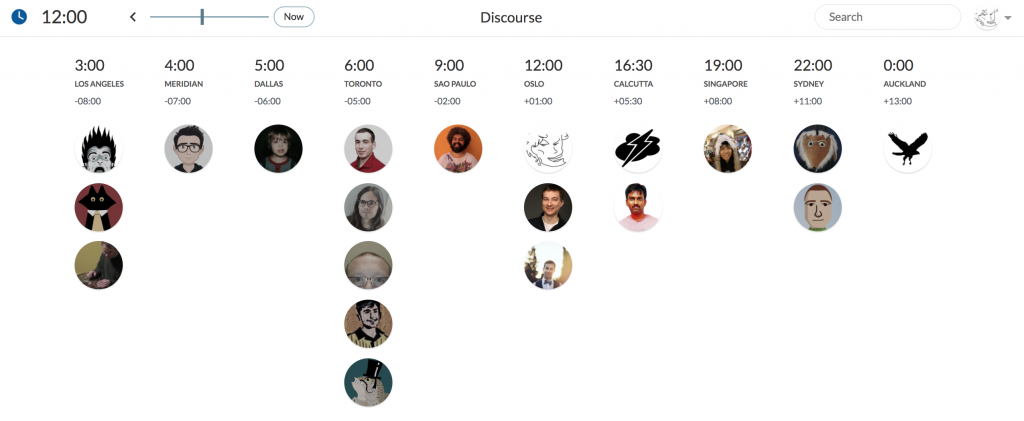 2017 has been an incredible year for us and we expect even greater things in the year to come.
Think you can do great things with us? Send us a note and describe what you can do as part of the team.