How UiPath Built a Successful Product Community with Discourse

Every day, customers are building, growing, and running successful communities powered by Discourse. Today, we're highlighting one of them.
Who are UiPath?
UiPath, a leading enterprise automation software company, is on a mission to provide a robot for every person. It streamlines processes, uncovers efficiencies, and provides insights, making the path to digital transformation fast and cost-effective.
Growth and the Need to Scale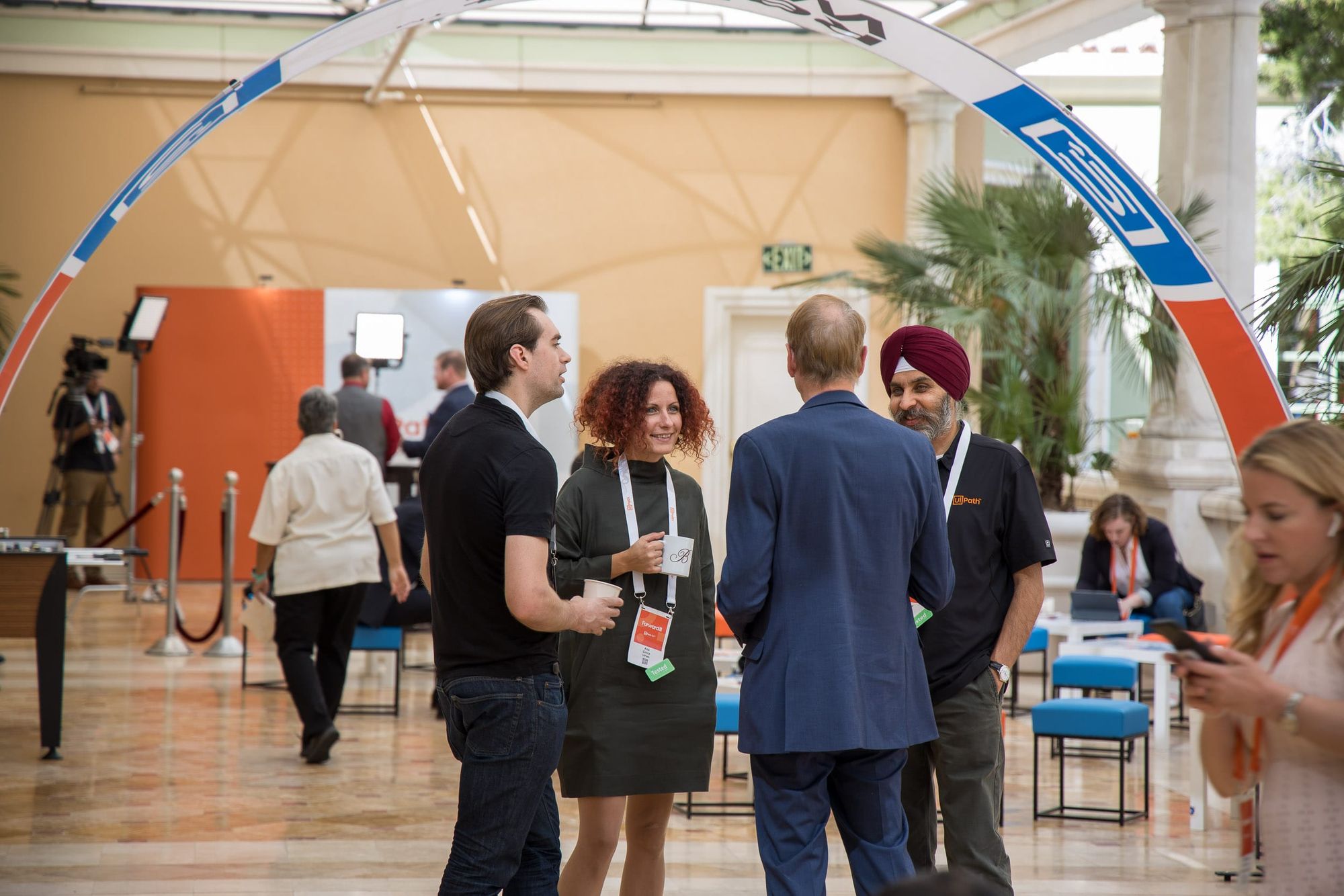 After launching UiPath Academy's free courses in 2015, the company's growth accelerated, yielding more users asking questions and needing support. The following year, they focused on creating a place where these users could connect and receive the support they needed from a newly sparked community. UiPath found themselves looking for a modern platform with the customization capabilities needed to best serve their customers and partners.
Discourse can help improve your support customer experience. Find out how!
Launching a Community with Discourse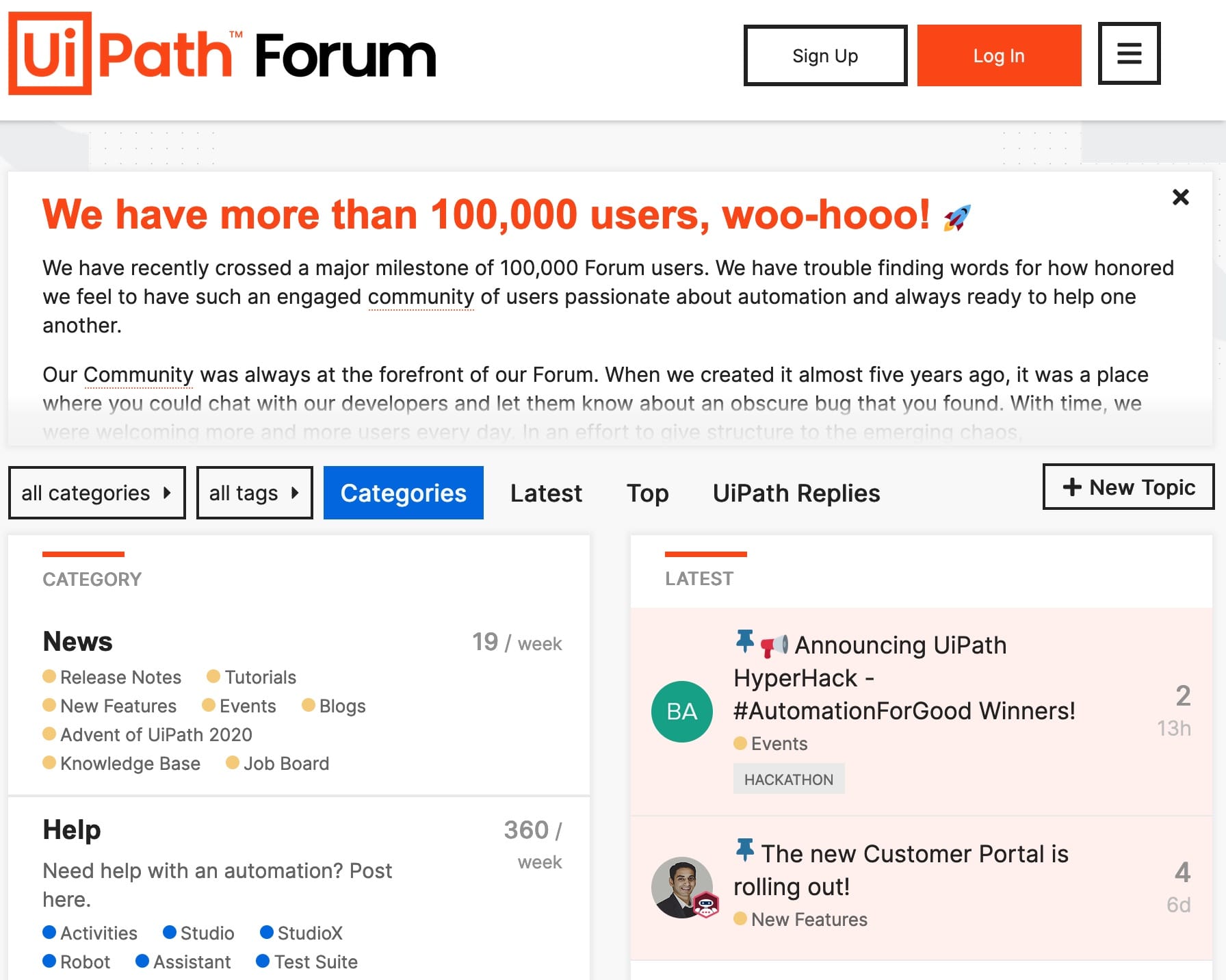 In 2016, UiPath partnered with Discourse to launch a brand new forum in correlation with releasing the free version of their automation suite. UiPath chose Discourse because they were looking for an open-source community tool that could provide them with instant and continuous user feedback on their products, outsource free-tier support and bug reporting, and boost search rankings through user-generated content. Part of their desire was to work with a platform allowing full customization flexibility and a fast moving roadmap, which Discourse offers.
The Result?
With Discourse's focus on civilized discussion, UiPath was able to nurture and scale their community, get direct and immediate feedback on their product, and grow their support capabilities -- all in one place.
In 2018, 70% of all UiPath's web traffic went between their Discourse community and public-facing documentation. UiPath has rewarded and empowered over 60 MVPs from their community for their outstanding contributions and evangelism around the platform. The community's growth also led to the development of local chapter events, where UiPath raised up chapter leaders to run local meetups, extending the global reach of the forum into multiple cities around the world.
We're thrilled to continue partnering with UiPath to help their community thrive. Want to join in the fun? Start a free trial today!