Our New Basic Plan Is Now Available. Try It Out Today!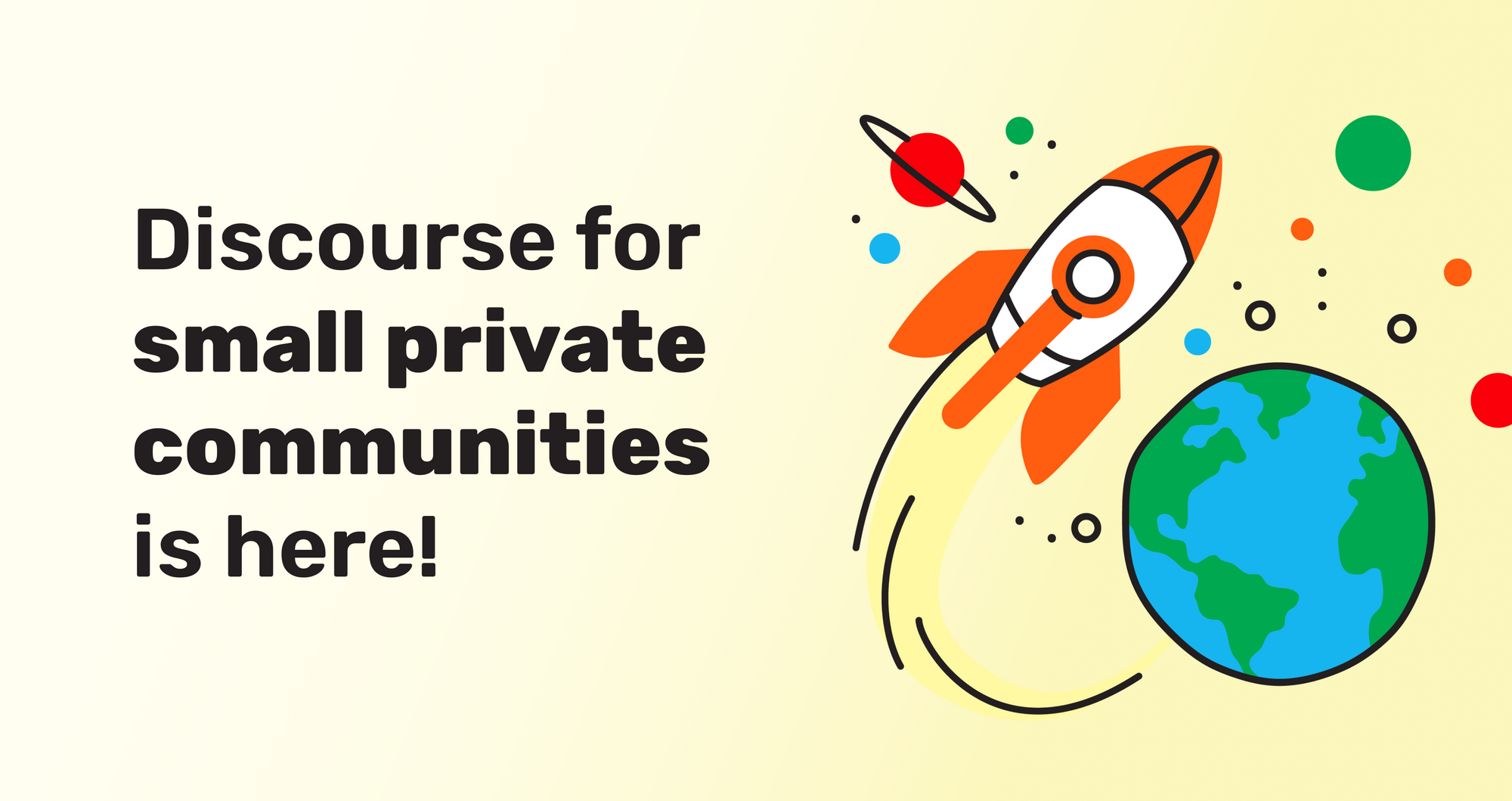 Today, we're adding the Basic plan to our hosting lineup for groups, clubs, teams, and other small, private communities who need more than just a chat group to connect, keep in touch, collaborate, and create a shared long term memory.
On the Basic plan you get all the powerful features of Discourse in your own private site available to up to 100 members you choose to invite.
Our discussion-first design lets you have long form conversations over time, without distraction. Media, documents and links are easy to share and are fun and easy to look at. When you need to connect immediately, you can hop on chat. Your long term memory can live in discussions or documentation topics created collaboratively. As your community evolves, you can organize topics into as many categories and tags as you like, and decide whether access to any should be limited to particular groups.
The Basic plan is $50/month, but we like it so much we are offering it at 50% off for the first year! That's only $25/month! This offer is only available for a limited time. If at any time your community outgrows the Basic plan or you decide you want to go public, you can always upgrade to one of our other plans.
Visit https://discourse.org/pricing to find out all about the Basic plan and spin up a free 14-day trial!