Discourse Named One of the Americas' Fastest Growing Companies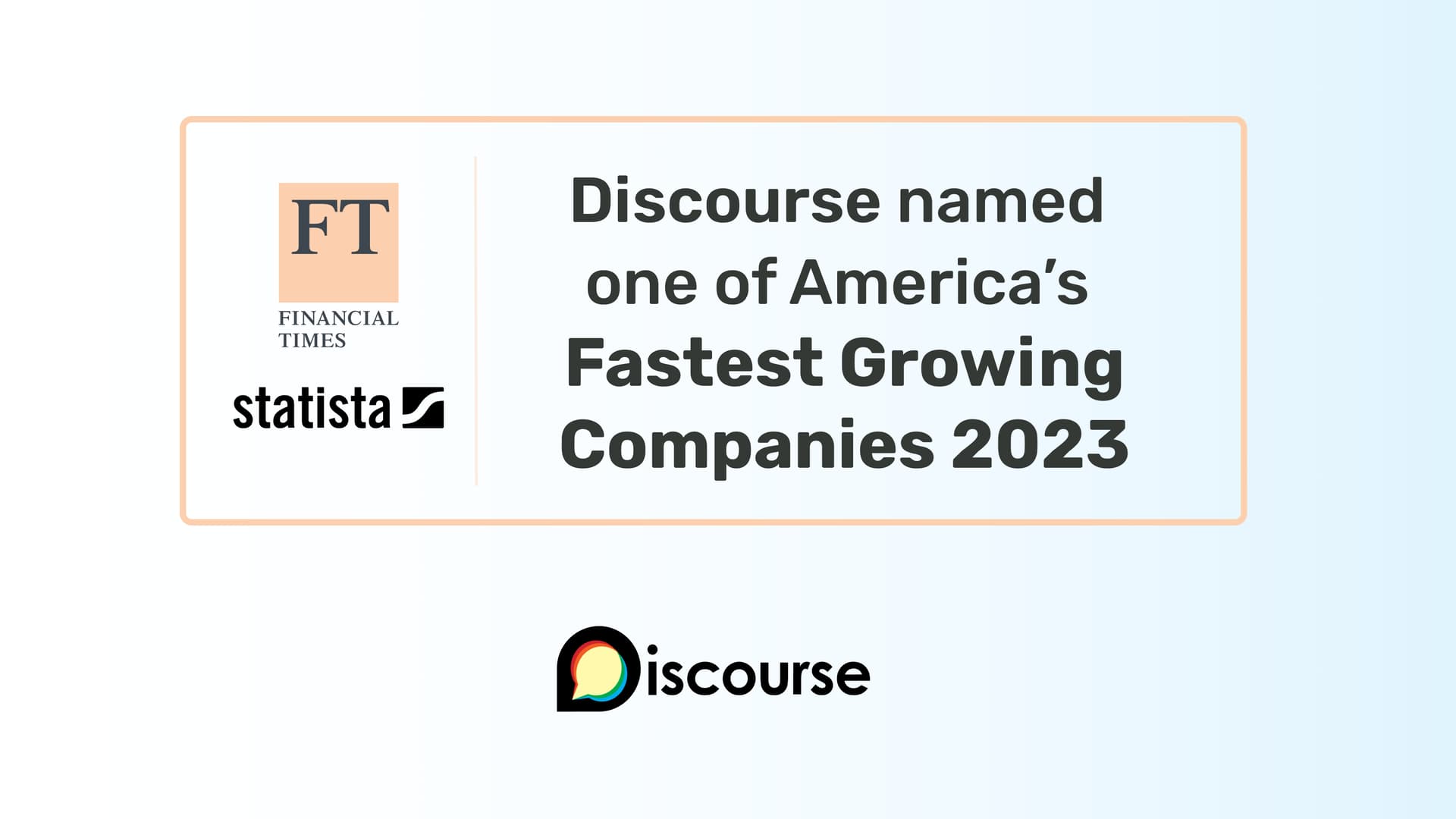 We are excited to announce that Discourse has been recognized as one of the Americas' fastest growing companies 2023 by Financial Times and Statista. This recognition is a testament to our commitment to providing a high-quality product and services to our customers and to the hard work and dedication of our team members and our community.
As we reflect on this achievement, we are grateful for the opportunities that have enabled us to grow and thrive in today's competitive business landscape. We remain committed to our core values:
uncompromisingly open source
completely committed to a remote-first view of work
gently but firmly encouraging people to be their best online selves
being the easiest, simplest, and dare we say.. funnest.. way of getting things done with other people on the internet

It wasn't long ago that we were a team with only one salesperson. Today, more than 36,000 forums are using Discourse software for their online communities. We host some of the biggest and most recognizable names in many industries, Zoom, Nvidia, and Asana are just a few of the companies that use Discourse as the home for their online communities.

We want to thank every community that trusts us with their online community. We believe that our continued growth and success is a direct result of that trust combined with our team members' hard work and creativity, our dedication to our customers, and our collaboration with our community.

As we look forward, we are continuing to bring exciting new features to Discourse and anticipate further growth and civilized discourse in even more online communities.