Our Second Partner: Boing Boing
It's been a little over a month since we launched our second partner, Boing Boing.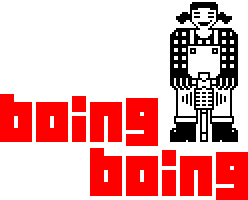 Boing Boing has a long history of experimenting with comment and discussion systems. The Web Archives has images of Boing Boing going all the way back to 1998, where I found:
eGroups (1998 - 2001, egroups.com/list/boingboing)
QuickTopic (2001 - 2003, quicktopic.com/boing)
Technorati backlinks (2003 - 2006, technorati.com/cosmos/search.html)
Movable Type with native comments (2006 - 2011, movabletype.com)
WordPress with threaded Disqus comments (2011, disqus.com)
It's tough to say that Boing Boing ever had a true discussion forum. The earliest incarnations at eGroups were essentially mailing lists, though eGroups did morph into Yahoo Groups in 2000. It's possible that QuickTopic (which is, shockingly enough, still around) was a forum at that time – though I can't find the old BB discussions anywhere. After a 4 year fallow period where only blog backlinks were shown, from 2007 onward what you got was traditional blog style comments at the bottom of each post.
We consider Boing Boing an institution of geek culture from way back – heck, even predating the Internet as a 1988 'zine. I'm also pretty sure I owned a copy of this book sometime around 1999: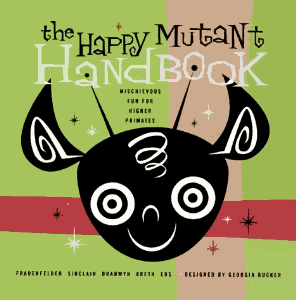 So we were thrilled to have the opportunity to work with the Boing Boing editors to establish a place that the Happy Mutant community could truly call their own:
I waited a month before blogging this because I wanted to make sure we got all the major kinks and editorial decisions worked out first. I think we have! There are some amazing discussions already going on at BBS, just a few highlights:
I could go on and on, but suffice it to say that the Boing Boing audience consists of exactly the kind of sophisticated, talkative netizens that we built Discourse for. We couldn't be happier to have them as partners. Well, we could, I guess, but then we might explode.
It's worth noting that Boing Boing, like our first partner How-To Geek, is WordPress powered with an automatically created and associated topic for each new WordPress post. Here are a few interesting tweaks we already made to Discourse, and the WordPress Discourse plugin, for BBS:
All topics spawned from BB posts automatically close in 5 days. (Community topics can be open indefinitely).
Only posts explicitly liked by moderators are eligible for hoisting over to the BB entry associated with the BBS discussion topic.
The "In Reply To" chicklet at the top of posts will trace all prior replies in a flat manner now -- rather than just the first parent reply.
Discourse will of course continue to evolve over the next few months as we engage heavily with the BBS community. We want our partners to not just be happy, but ecstatically happy. And along the way help us create better open source discussion software that the whole world can benefit from.
Here's to being a happy mutant, now and forever!