We're thrilled to announce that today marks the release of Discourse 1.6!
Enhanced Security
Like any responsible open source project, we take security very seriously at Discourse. We try to roll out fixes for security issues within a day of being reported and reproduced. However, this particular release had two major customer contributions to security in the form of formal security penetration testing efforts from
This is the first time Discourse has ever enjoyed formal penetration testing. These were intense, multi-week initiatives involving major effort from security professionals. We fixed one serious exploit, and shored up a half dozen other areas that could have had better protection. Huge thanks to Vertex Technologies and Nest for these major contributions to an open source project, far above and beyond being a hosting customer. Every Discourse instance in the world benefited greatly from these structured testing efforts! Thank you so much.
Vertical Timeline
Perhaps the most obvious change in 1.6 is the new vertical timeline in the right gutter.
The right gutter design dates back to the original 2013 Discourse release, and we were growing increasingly uncomfortable with that aspect of our design over time. In 2014 we started brainstorming better ways to visualize the "timeline" of a topic. In 2015 we began planning to build a custom scrollbar. All that planning has finally landed in 1.6. When the browser is wide enough to allow it, you get a nice visualization of the timeline of a topic on the right hand side, adjacent to the topic.

We think of topics as storytelling, and every story has a beginning and end. Quickly jump to the beginning or end by clicking or tapping on the dates at the top and bottom of the timeline. Or you can use the home and End keys on your keyboard, of course.
Discourse topics can be thousands of replies long, much larger than a simple scroll bar can properly represent. With the vertical timeline, we always show you your current position, with date and reply count, so you know exactly how far you've come in the topic, and how far you have left to go. (Something we haven't done, but perhaps should in the future, is show significant time gaps in the timeline, or bookmarks.)
When you're reading a topic for the first time and jumping back in time to refer to something that happened earlier, we'll highlight your farthest read position and offer you a handy Back button to quickly jump back to it any time. Never lose track of where you were.
Certain topic level actions used to be only possible if you were at the bottom of the topic. But now the topic reply and notification level buttons are always visible in the right gutter, under the vertical timeline. If you want to reply immediately, go right ahead. It's not like we could stop you even if we wanted to. If you are super interested (or super not interested) in this topic, change your notification level right now, from wherever you happen to be reading in the topic.
Clearer, Easier Polls
We've revamped the Poll UI to be clearer and less button-y, as well as offering public polls, automatic sorting of poll results when viewing the poll, and more!
There's no need to remember special poll syntax any more: you can visually build a poll using the little gear button in the editor now. (Spoiler alert: this also applies to spoilers.)
Convert Topics to PMs
Discourse is designed around the idea that it's healthier and more useful for stuff that happens in email to happen in public, whenever possible. But we've always supported a rich set of private category permissions, in addition to easily accessible personal and group messaging.
When people asked for the flexibility to turn a public topic into a personal message, we weren't sure this made sense. But now that we greatly enhanced group messaging in 1.5, it does. So you can freely move topics from public to private as needed via the admin wrench menu on a topic.
This is a two-way street -- if someone sends a personal message and they agree it would work better as a public topic, you can also convert that message to a public topic as needed!
Merge Multiple Posts
Discourse works best when people post complete thoughts -- constructed with paragraphs and multiple sentences. But sometimes people write several very small responses in rapid succession that would be easier to read as a single, slightly larger post. (We do, in fact, warn the user when they're creating more than 3 posts in sequence, but even 3 is a lot!) It's now a bit easier to address this situation when it comes up, as staff can now combine multiple posts by the same user into a single post.
This is something we've wanted to do since forever, and was generously contributed to the project by Andre Pereira.
Duplicate Link Warning
Another core idea behind Discourse is that a conversation should avoid repeating itself. To the extent that a conversation has devolved into people saying the same things over and over, we have failed you. With that in mind, we've instituted a just-in-time warning that you're about to post a link that was already posted earlier in the topic.
We find that a link which appears multiple times in a conversation is a strong signal that the conversation is repeating itself -- again. Hopefully this will encourage people to take the conversation in new, interesting directions!
Easy, Contextual Unsubscribes
Discourse relies heavily on email. Your email address is:
your primary form of identity
how you log in
how we notify you when someone's talking directly to you and you aren't around.
We also automatically send weekly summary emails with the most interesting content if you haven't visited the site in a week or more.
With that in mind, we want to make it as easy as possible for people to opt out of email if they find they are getting too much of it, or lose interest in the site. In 1.5 we added an easy unsubscribe option specific to digest / summary mails that didn't require the user to log in, but we've now extended that -- and then some -- to all emails we send.

Now you can easily go from "Hey, no more on this particular category / topic" to turning all email off with a few simple clicks, for any Discourse you participate on.
And so much more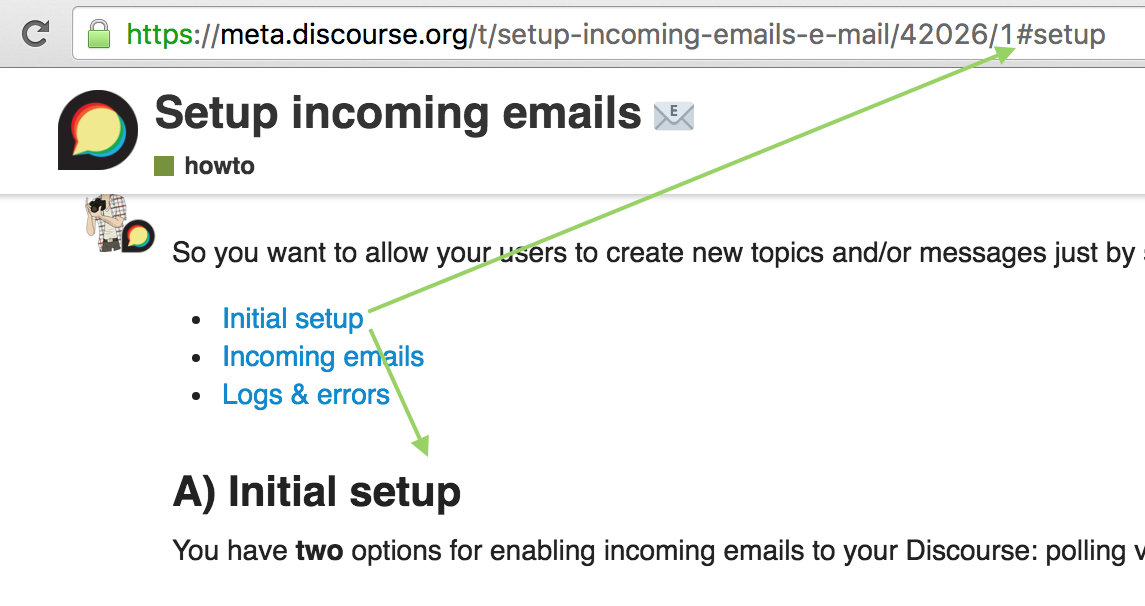 Finally satisfying a long running request, you can now deep link to headings in a post to better support long, structured wiki or documentation topics.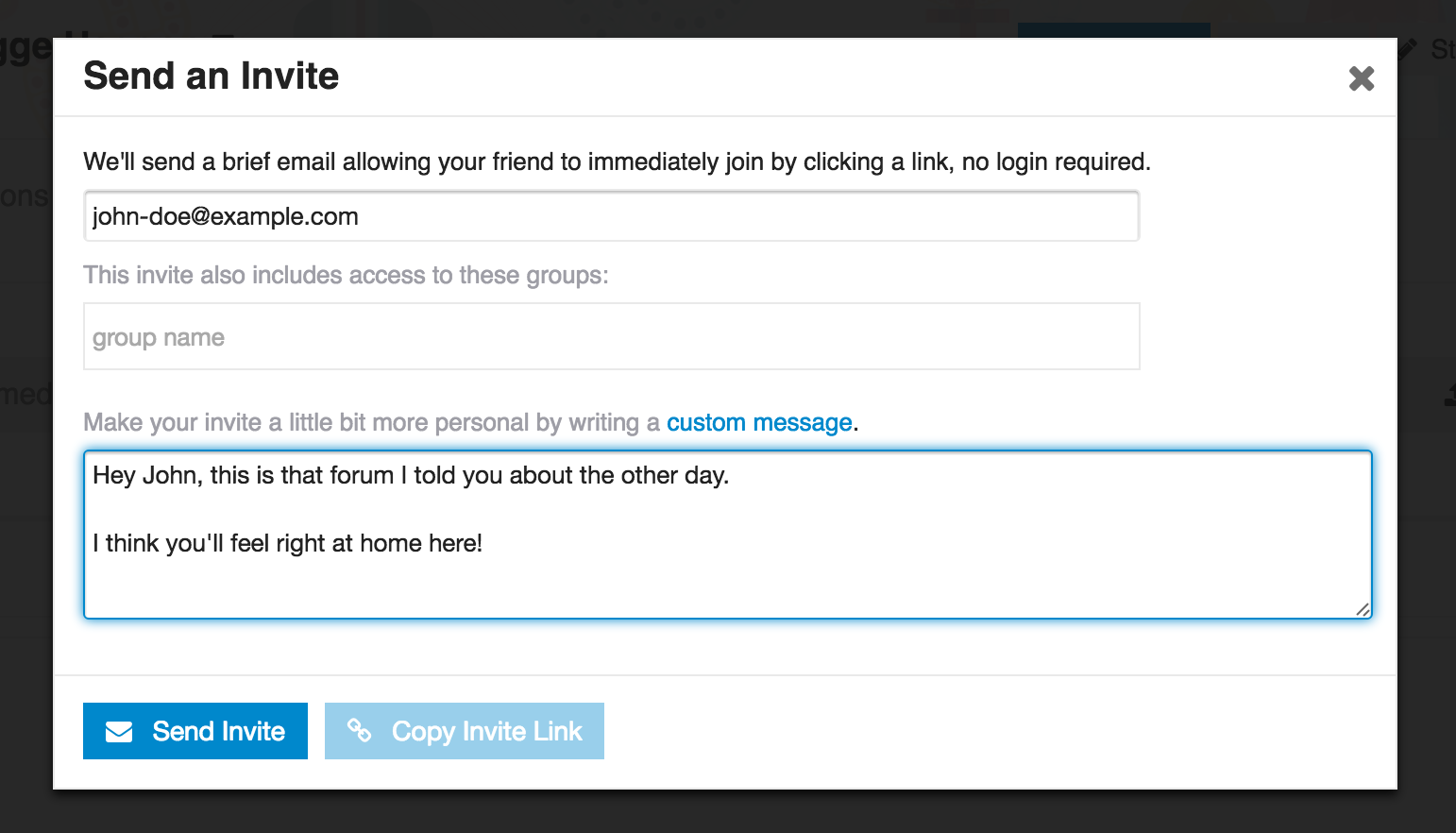 To make your invitations a bit more personal, you can optionally add a little introductory message before you send it out.

We like to add a few badges in each release to encourage experimenting with Discourse features and engaging in positive, community building behavior. For this release we added the bronze First Emoji, First Mention, First Onebox, and First Reply By Email badges.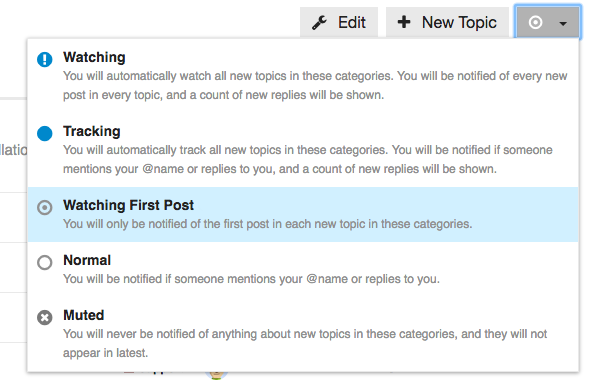 Another request that kept coming up time and time again is wanting to be notified of new topics only. We thought this made a lot of sense, so we've added it as a fifth state to category notification levels: Watching First Post. Now you can get pinged every time a new topic is created in any category.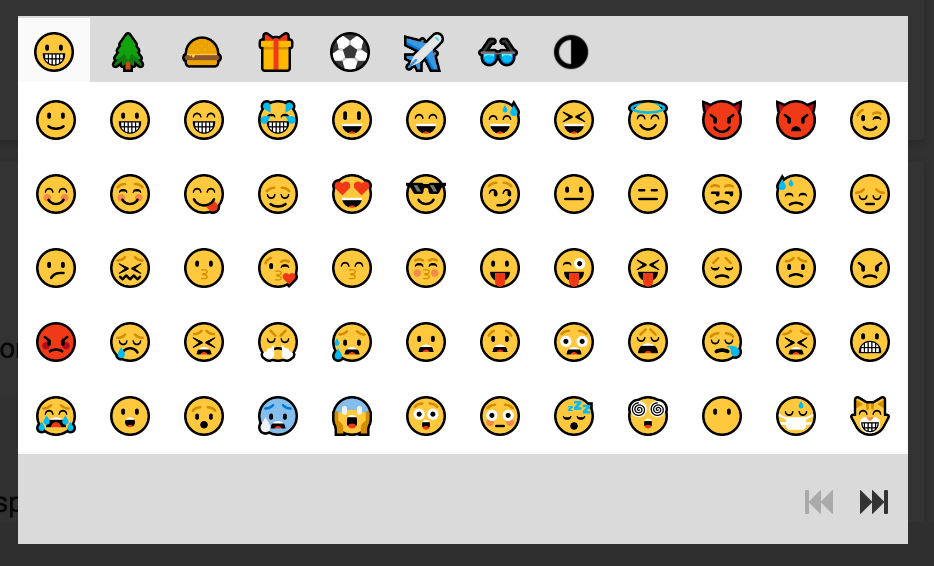 Discourse allows the site owner to specify one of four default Emoji sets: Apple, Android, Twitter, and Emoji One. We've updated our default Emoji One set to the latest spring 2016 update. We've also added a whole new Emoji set in 1.6 -- the official Windows 10 Anniversary Emojis, just released a day ago. We were able to do this with special permission from Microsoft, courtesy of Shelley Bjornstad and Jonathan Sampson. Thank you!
These are just the major highlights in 1.6 — there are literally hundreds of other tiny improvements, refinements, and bugfixes in 1.6 that we aren't covering here, but are in the full release notes.
Easy One Click Upgrade
There's great new functionality in 1.6 that makes it completely irresistible, we know, but this is also a major security release -- we urge everyone to upgrade to it as soon as possible. Fortunately, upgrading is as easy as clicking the Update button in our super easy one click admin updater. It's linked right from your dashboard: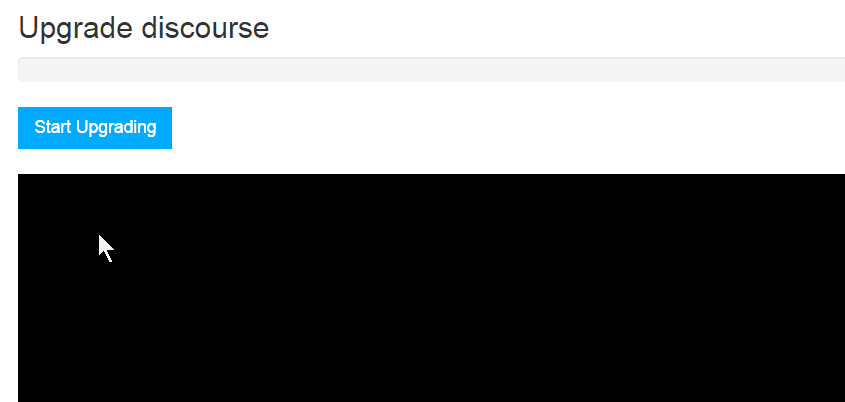 You may need to SSH in to update your server for this release due to the Postgres upgrade it includes. To do that, simply SSH in, and issue these commands:
cd /var/discourse
git pull
./launcher rebuild app


If you don't have a Discourse to upgrade, why not? Install it yourself in under 30 minutes, or get a free 14 day hosting trial!
Thank You
Let us first thank our customers for their direct financial support, without which there would be no Discourse project at all.
This release marks the end of our email improvement sprint, graciously supported by our Mozilla Open Source Support program grant in December. We will of course continue working on email features, but we've successfully completed all the big ticket items on our MOSS roadmap.
No open source project survives without a vibrant community, and we are so fortunate to have one! Thanks for the pull request contributions in this release from:
Also, thanks to the greater Discourse community for their numerous contributions toward this release -- posting support and bug requests on meta.discourse, or our personal favorite, providing feedback based on extensive participation in multiple Discourse communities. The more the merrier!
For insight into what's coming up in future releases of Discourse, keep an eye on the releases category at meta discourse.