Free Discourse Communities For Creators
We would like to help creators build their communities. If you are a creator building on the web, then you might be eligible for a free, hosted Discourse community.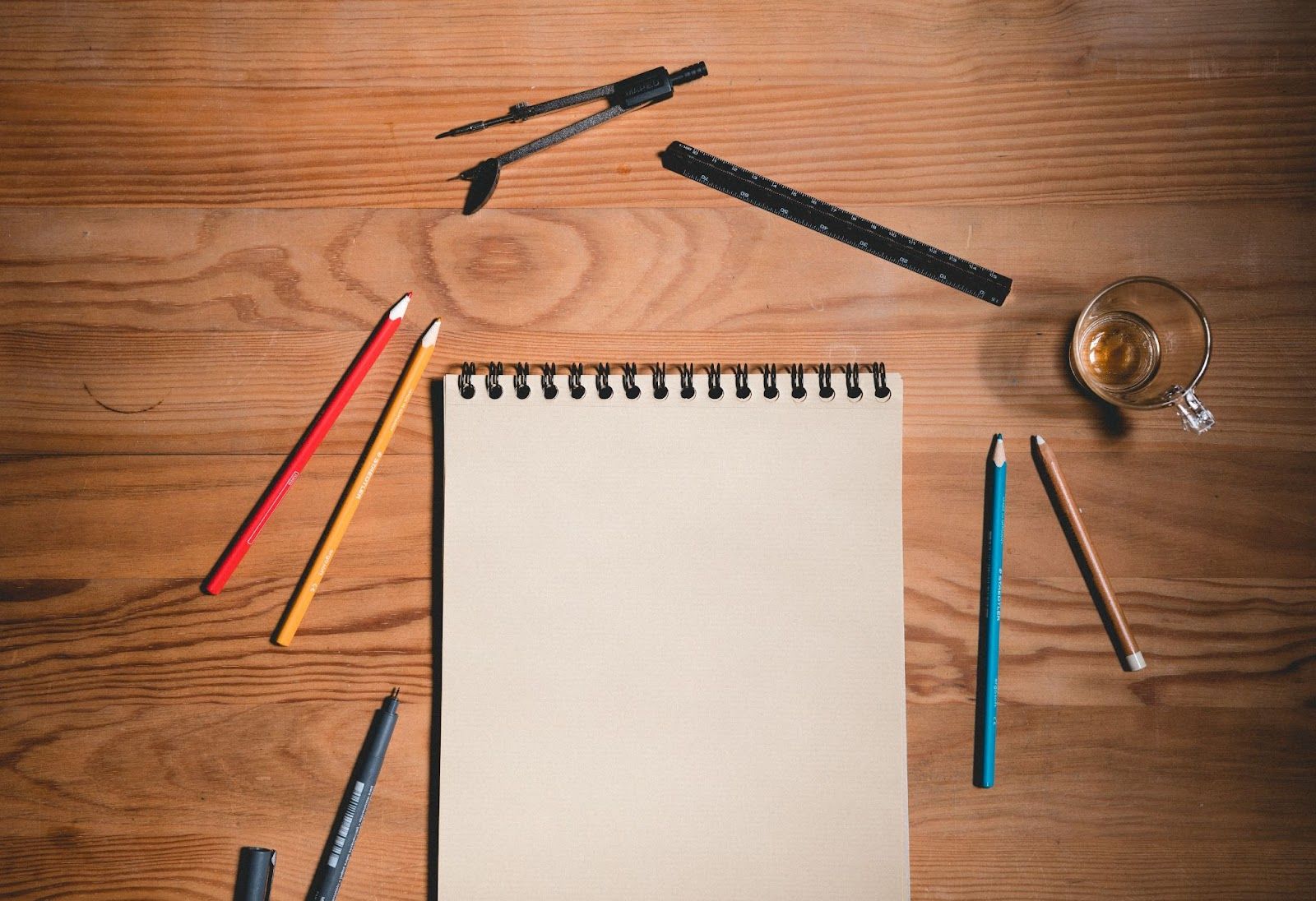 Three years ago, we extended our free hosting program to include Patreon creators. Today, we're opening the program to include even more kinds of creators.
Free Discourse Community For Your Creative Project
As creators, we live to design, build on and share our ideas with the world around us. And as we do this, it lets us connect to others like us, we build community with these newfound connections, and grow!
We at Discourse would like to help you build these connections. If you are a creator building for an active audience on the world wide web, then you might be eligible for a free, hosted Discourse community. Our amazing features make growing an active and engaged audience a breeze.
To get started, head on over to https://free.discourse.group click apply and let's get you your own Discourse community!
Why choose Discourse to build your community?
We designed Discourse to enable creators like you to succeed. By enabling your community to self-moderate and guard against bad actors, you can focus on creating while Discourse helps you get your audience doing what they do best, support you. This is possible using our Trust Level system, our in-built moderation tools and our creator support tools.
Discourse has strong integrations with various creator platforms like Patreon and with our subscription plugin, getting support directly from your community is now all in your control.
We also have built-in chat and easy to set up integrations with other chat platforms like Discord and Slack. Along with our private community "modes", you can set up your community just the way you want!
We've supported creators like Amanda Palmer, Fantasy Footballers and CarTalk, to grow their communities. We'd like to support you too.
Eligibility Criteria
We know creators are not created equally, so we split the criteria or requirements to apply across the different creator groups.
Software creators (GitHub, GitLab): 10+ contributors
Video creators (YouTube, Twitch and other video platforms): 5k subscribers
Audio creators (Podcasters, Musicians): 1k (monthly listens/downloads)
Funded creators (Patreon, Substack, OpenCollective, … ): $50 monthly patronage/funding
Alongside these, other criteria are:
Your project has a clear need for discussions (see FAQ below)
Please understand that approval is ultimately at our discretion as we work out the details of this program.
Basic Terms
You will get a subdomain of your choosing on the *.discourse.group domain, e.g. myproject.discourse.group.
There is a bandwidth limit of 50k monthly page views, equivalent to half of our Standard hosting plan.
We do not support imports. See the FAQ for more.
If you exceed our bandwidth limit (for several consecutive months) you have two options:
We'll help you move to self-hosting, either on your own server or any Docker compatible cloud (a $20/month Digital Ocean droplet should suffice).
Upgrade to our Standard hosting plan at 50% off.
Absolutely zero lock-ins! You are free to download a complete Discourse export and migrate away from our free hosting at any time.
If your site sees no activity (for several consecutive months) we'll get in touch about shutting down the site for everyone's benefit. Of course, you'd be welcome to start again when you're confident about generating enough traction for a forum to make sense!
Apply Now!
Head over to free.discourse.group and click Apply on the Creator form. Fill out the details on it and we'll get back to you within 24 - 72 hours.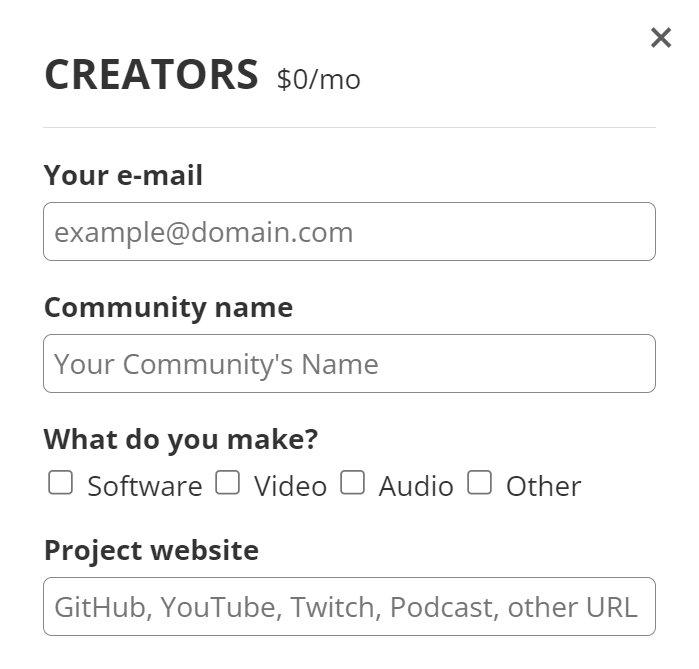 FAQ
What do you mean by "clear need for discussions"?
Discourse is a tool to host discussions at scale. Not all creators need large scale discussions to prosper. Know your project, and consider whether it's the type of project that would benefit from large scale discussion. Some signs to look for are:
Users keep asking the same questions
Your communication channels are failing to store and distribute important knowledge items.
Your existing discussion channel is being crowded with help requests and "unhelpful discussions".
Users of your project seek out advice from other users.
Your project encourages new projects built on top of it that can be shared and talked about.
Building communities is hard, it takes more than great software to make a community. Be sure to read Building a Discourse Community for tips and ideas.
We already have a mailing list/forum. Will you help us migrate?
We're unable to provide migrations for free sites at this time. If a migration is required, please feel free to work with one of our migration partners. If you have a small community, we recommend simply copying & pasting in your top 20+ topics to seed your new forum with your most important content.
If you are technically inclined and a DIYer, we have many import and migration guides and open source scripts to get you going!
So what are you waiting for?! Head on over to https://free.discourse.group and click that Apply button!