Looking Back with the Yearly Review Plugin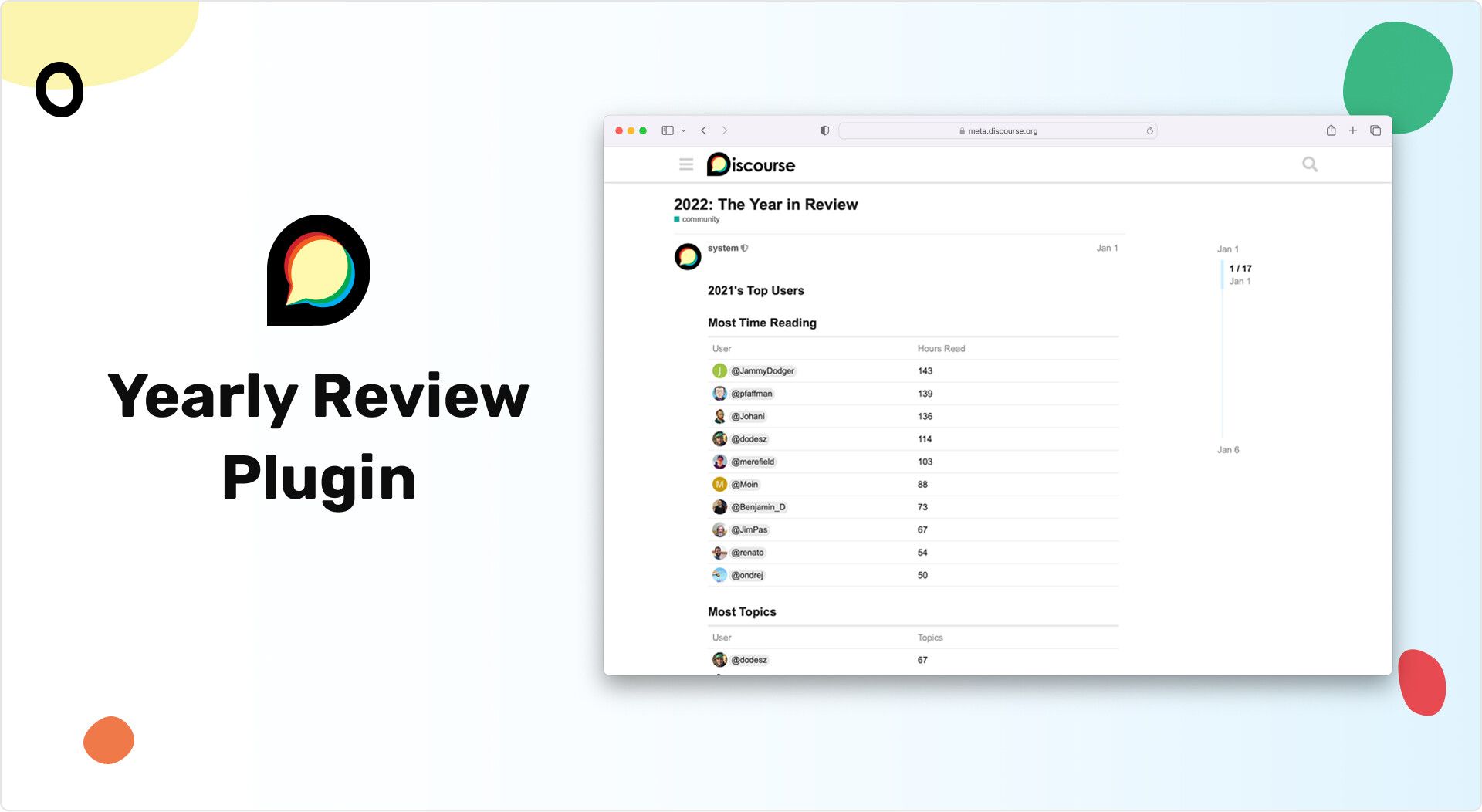 As we enter the holiday season we start to look back and reflect on all the things that we have or haven't accomplished (RIP my diet resolutions) in the last year. At Discourse our Yearly Review plugin creates a topic that shows the activity of your community members and the most popular posts of the last year.
What does the Yearly review look like?
If you look at our Yearly Review topic from last year you'll see that our top 5 readers spent more than 100 hours reading posts on our community forum. Our top 3 contributors posted more than 50 topics and our most visited reveals that we have community members who visit the site every day. One of our biggest contributors from the Yearly Review is now one of our employees!
If you were looking for a way for your community to have a retrospective and show off your biggest contributors then the Yearly Review plugin is an easy and exciting addition.
What does it review?
The Yearly Review plugin summarizes the activity in your community overall and you can specify the categories to look back on. It shows who has done the most reading, posting, replying etc. It then shows who has done the most reading, posting, replying while also linking topics in each category that were the most read, replied to and liked. For the Discourse Meta, the categories we love to look back at are feature, dev, ux, community, theme, praise, plugin and tips & tricks.
How do I set it up?
The instructions to set it up are pretty straightforward and always accessible here. Make sure you set it up before the new year as it only shows the last year's activity at the beginning of the calendar year. As mentioned in the docs, the review can also be run manually if needed.