Today we release Discourse 2.1, building on Discourse 2.0 from May.
We've chosen a new set of codenames for releases starting with 2.1 that are based on the history of human communication. This release is Bhimbetka, and the next two will be La Pasiega and Vinca.
Access to Drafts
Once you've written a bit of text in a post, Discourse begins to periodically save automatic drafts as you continue to type. That way you never lose anything you've written if the power suddenly goes out, or you get dodgy WiFi in the middle of writing a long reply. But it was an automatic and sort of hidden feature -- though a magical lifesaver when you needed it! We've finally added a drafts tab on your profile to see all your in progress reply drafts, satisfying a very long running power user request.
Linked account control
You can now easily see, add, and revoke any available social logins directly from your account page. This is a combination convenience and security feature. Bear in mind that you can always log in as "you" with any social login, provided the site owner has configured it, and those credentials map to the same exact verified email address.
Automatic Trust Level Promotion PM
Communities need a regular influx of new users not just for fresh perspectives but also for long term sustainability. Users that sign up and stick around to read deserve a bit of extra encouragement! So we've added a friendly little automatic PM just-in-time nudge that goes out to those new users who've already started down the path toward becoming engaged community members.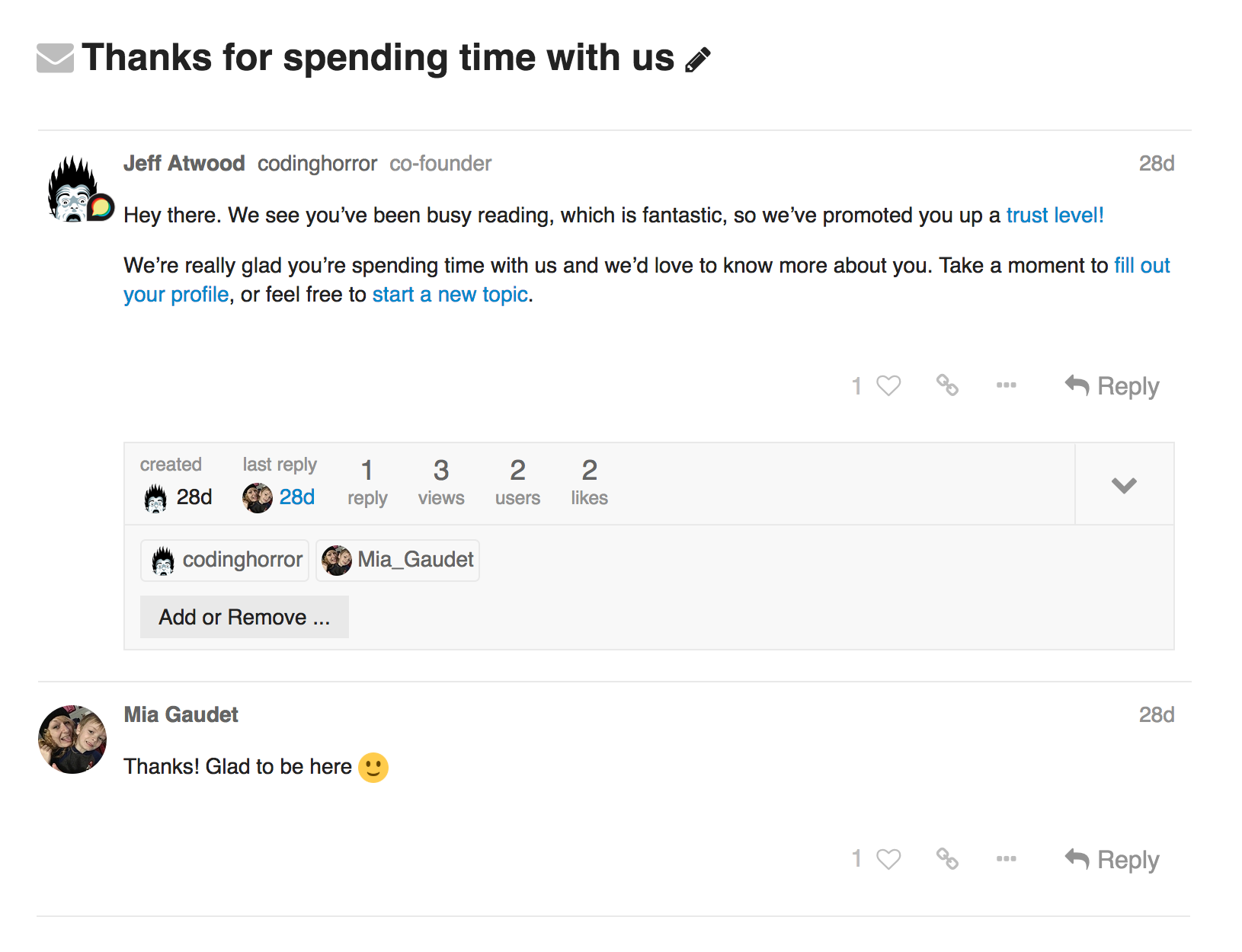 Printed Backup Two Factor Authentication Codes
We added two factor authentication in Discourse 2.0, but if you lost your phone you were in a bit of a pickle as you'd need to contact an admin to turn off 2FA for your account. In this release we've added the ability to print backup codes, so you can smoothly recover from any 2FA issues all on your own -- provided you saved those backup codes, of course!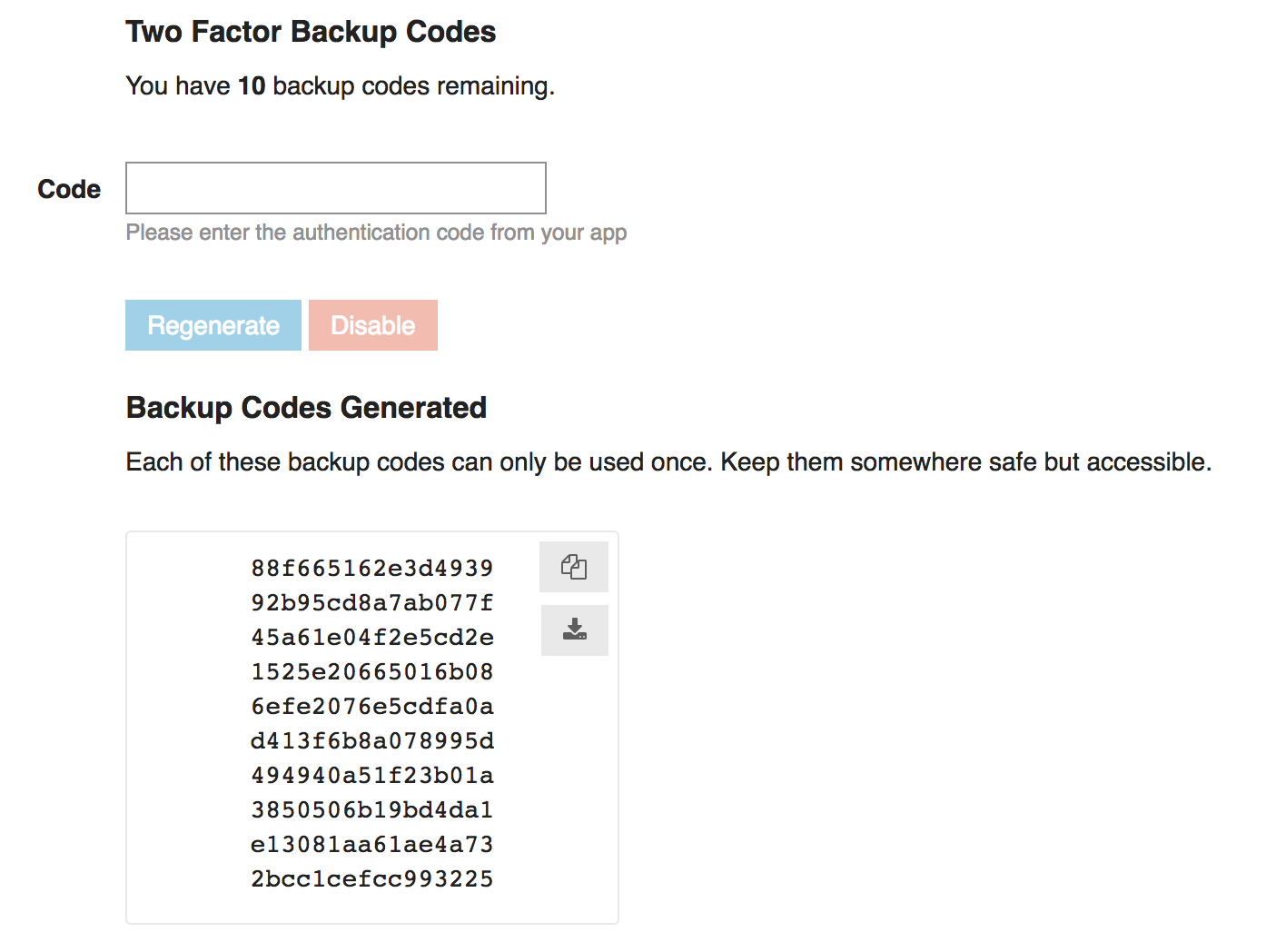 Improved PM Participants UI
We've cleaned up the PM interface to more clearly show which people are on the PM, and how to add or remove PM participants. Remember, you can always remove yourself from any PM you don't wish to be on, of course!

One request that historically came up a lot is the ability to post to a topic without bumping it -- that is, add a new reply that does not cause the topic to show up in the list of topics that have recent replies, as it normally would. Now you can! Just select the "toggle topic bump" option when replying.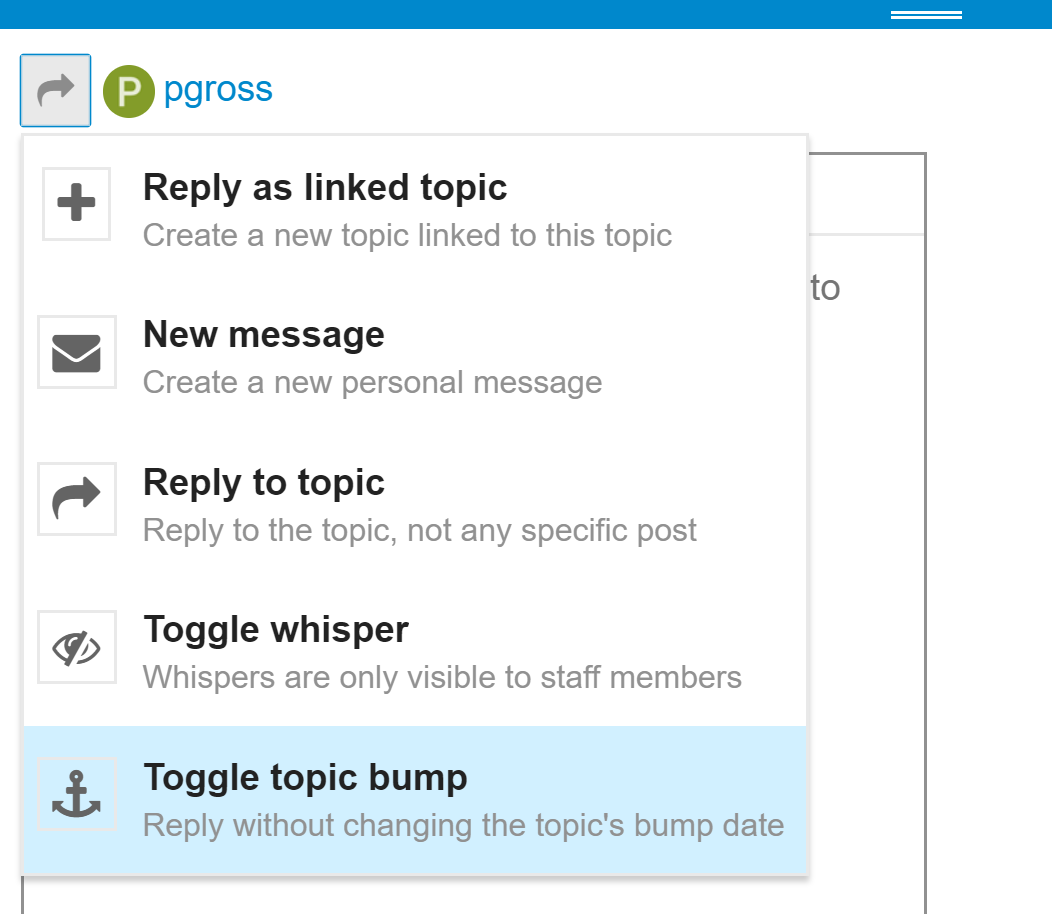 Speaking of bumps, we added a category preference to automatically bump a certain number of open topics every so often in a category. This is great for to-do or support style categories, where open topics mean something isn't yet handled, and needs a bit more attention.
Multiple color schemes
We've offered the default "dark" and "light" themes for quite some time. In conjunction with our color scheme contest, we've added a variety of different color schemes to choose from. Launch the setup wizard any time and pick from 6 delightful new color schemes, in addition to our classic dark and light options.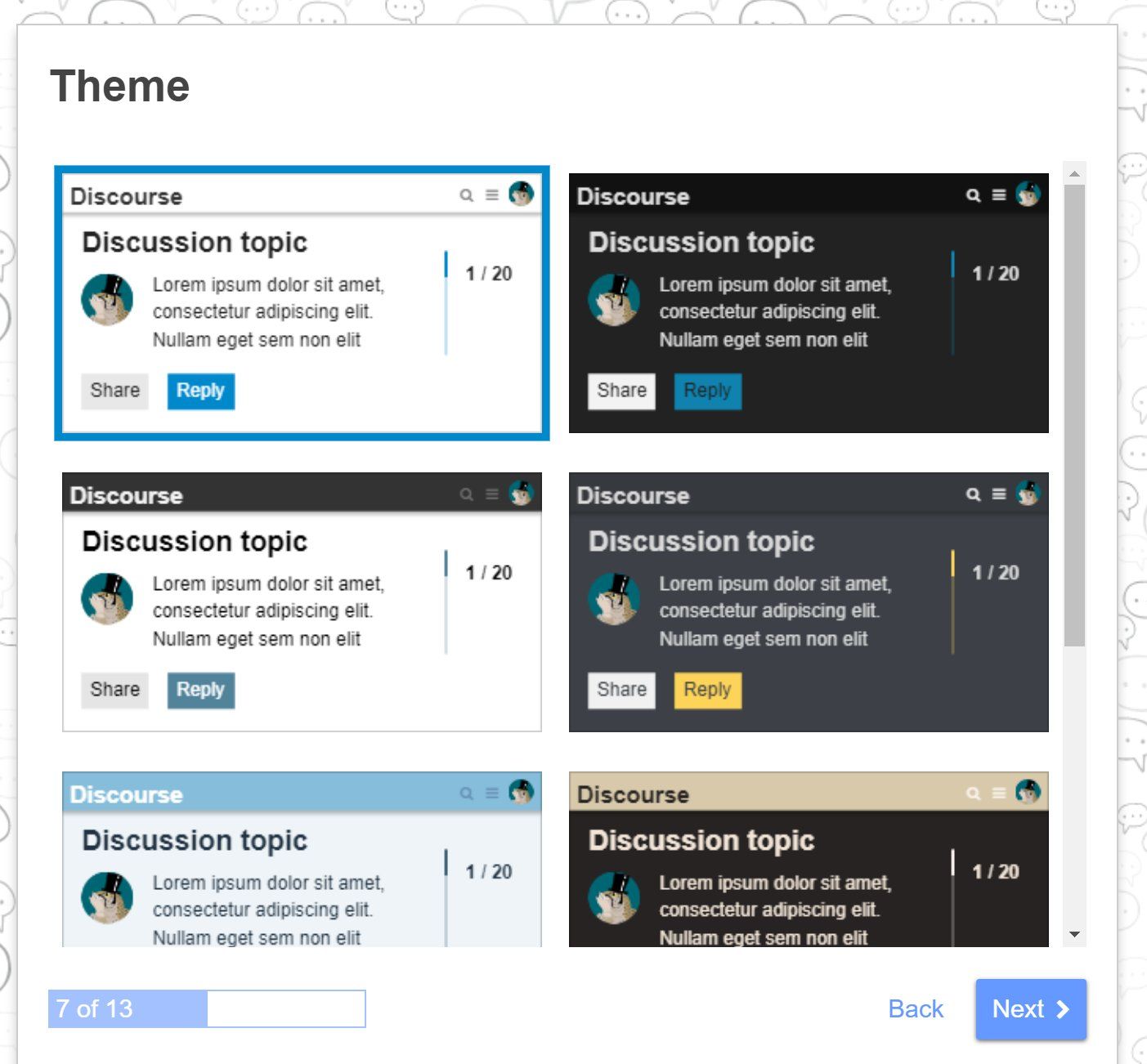 And More!
These are just the highlights of 2.1 — we didn't even mention Emoji 11 support, auto-expiring API keys for enhanced security, a big increase in performance for rare megatopics, or a significant reduction in the size of a key email log table. See the full release notes for complete details.
Easy One Click Upgrade
If you are on our hosting, you're already upgraded. Otherwise, upgrading is as easy as clicking the Update button linked from your Discourse dashboard.

We have a public exploit bounty program at Hacker One as a part of our security policy. We strive mightily to be secure by default, and we rapidly follow up on any security concerns. There are several important security fixes in 2.1, so we urge everyone to upgrade to it as soon as possible.
If you don't have a Discourse to upgrade, why not? Install it yourself in under 30 minutes, or get a free 14 day hosting trial!
Thank You
As always, we must first thank our customers for their direct financial support, without which there would be no Discourse project at all.
Open source projects are only truly alive when they receive regular outside code contributions. Thanks for the pull request contributions in this release from:
We had a remarkable number of translators who contributed their time and effort translating Discourse into dozens of languages for this release. It's because of you that so many people around the world can benefit from great free, open source discussion software, and we appreciate your hard work.
Thanks to the greater Discourse community for posting support / bug request / feedback topics on meta.discourse -- your feedback makes Discourse better, not only for your community, but all of us together.
Check out the releases category to see what's coming up on our roadmap for Discourse 2.2, 2.3, and beyond!