Five Ways Support Communities Improve Customer Experience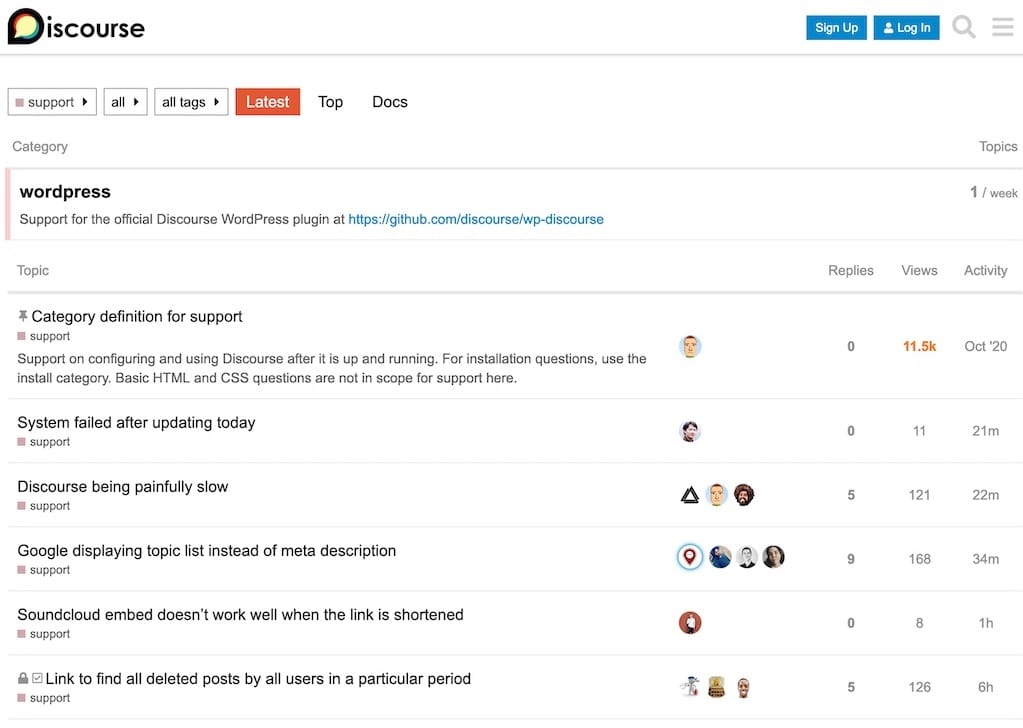 Here at Discourse, we utilize a support community to provide service to both our self-hosted and paid hosting customers. Our customers have direct access to the team that makes the software -- resulting in faster support and better long-term solutions for reported problems.
A support community is one of the six main types of online communities. Running a one may seem like yet another channel to manage, but it's a powerful way to directly interface with your customers. In this article, we'll explore five reasons support communities improve customer experience, including how they:
1. Support communities humanize interaction
When you're looking to solve a problem and all you can find is inadequate/incomplete support documents or automated chatbots, that's frustrating. While self-service support is important, if it's the only way for your customers get support, they might feel left on their own and without help.
A support community humanizes the support process. Instead of paging through an endless sea of documents, customers can ask their question in a natural, conversational way, and get help from a wider audience.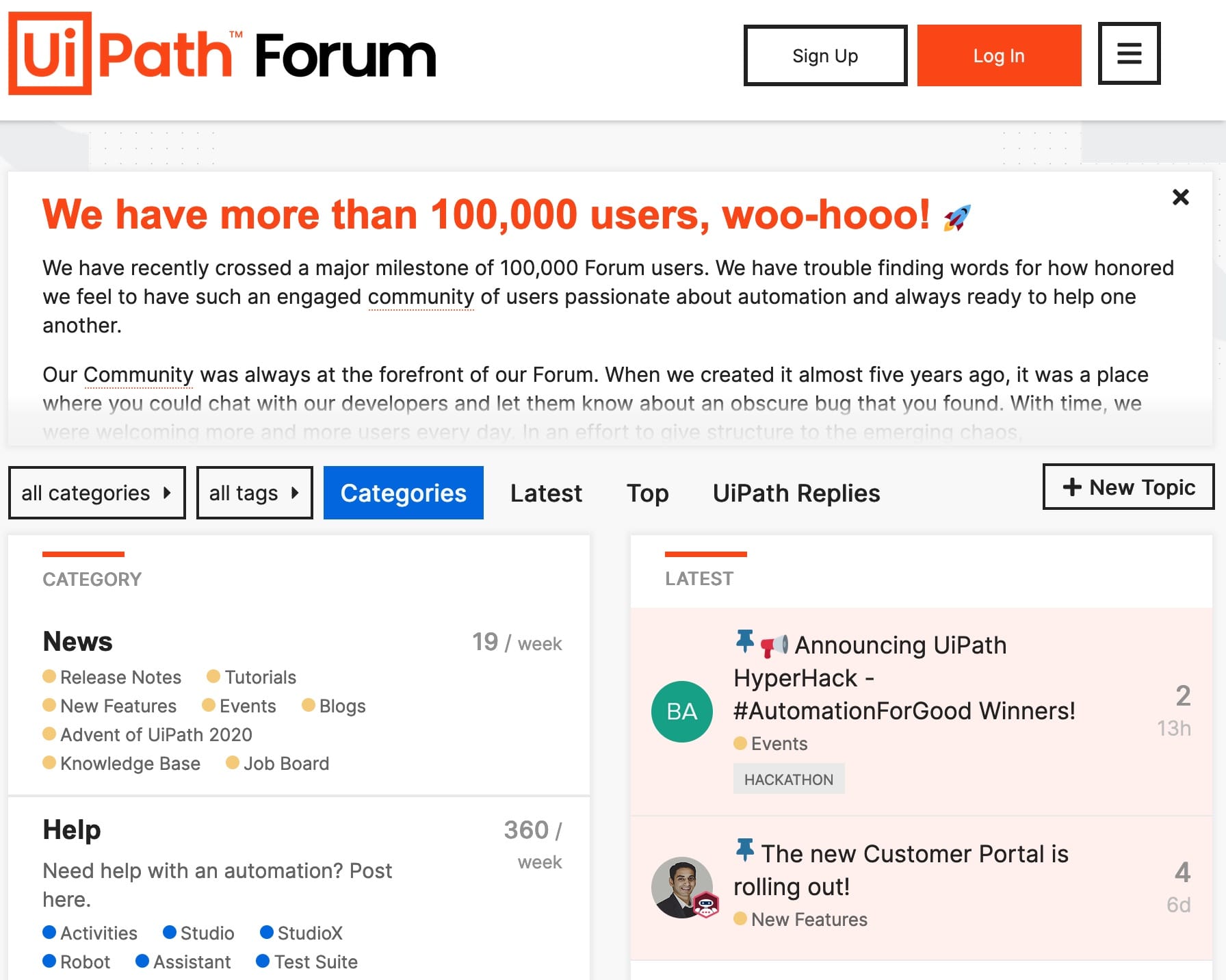 Some support communities are designed for user-to-user support (i.e. Apple's discussion boards), but others encourage support staff to join in the discussion. Having support personnel available to answer questions not only increases the quality of support received in your community, but also helps your customer base connect with your company in a more personal way.
Compared to a support chat or phone call, being part of a support community allows one to get to know those helping them through structured conversation. Instead of working with a random support person, they can get to know a group of people with a common interest through every interaction on the forum.
2. Support communities grow by word of mouth
While some may not stick around after asking a question, others will. A support community offers these committed individuals an opportunity to take part in something greater than the the single transaction that is their support request. Your most passionate customers will not only stick around, but they'll help others out by showing off what they've learned, and encourage both themselves and others to learn new skills.
A healthy support community is responsive, resourceful, and welcoming to users of any experience and skill level. The end goal of community is to share knowledge. In this environment, the chance of your customers having positive support experiences increases. It's a bit cliche, but word of mouth travels quickly. Every positive interaction in the community is an opportunity to share that experience with other potential customers.
It's important to note that your support community isn't just a ticketing system -- it's a community. You'll need a variety of topics and categories that let people share what they do and how they do it. Communities must be cultivated and curated to keep the quality of conversations high in order to leverage the positive brand image and awareness generated by its existence.
📣 Discourse has powerful moderation tools to help you in this process.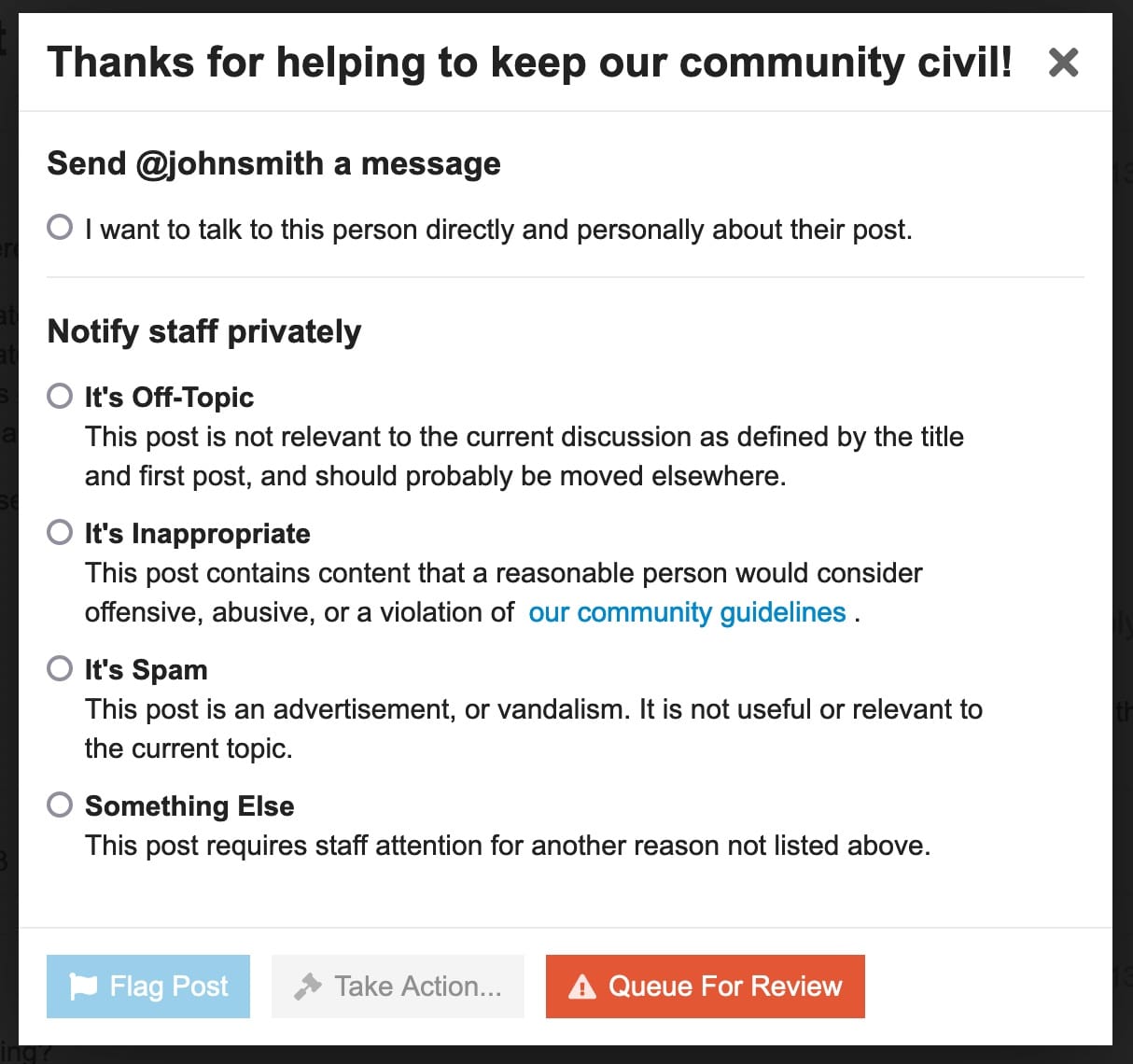 The best way to grow a support community is through consistent, daily involvement. As you participate regularly, your community will follow your example. A support community doesn't have to be all technical and work-focused, either! Having a place to chat off-topic and rewarding high-quality participation through granting badges or giving away prizes helps level up the fun factor for your community, too. In fact, it's one of the keys to building a successful support community!
3. Support communities reduce repeat requests
Many companies exclusively use a closed ticketing system where a person emails or sends a message to interact with a support team. This works well when support requests are few, highly specific, or confidential in nature. However, a constant issue is duplicate requests -- different users asking the same questions over and over again. If your support processes are all private, your team will end up duplicating a significant amount of work.
This is not the case with a public-facing support community. If a duplicate question is asked, simply link to the existing answer -- no rewriting necessary. In Discourse, the Solved plugin allows the community to select the best solution to a question, making previously answered questions and their answers more visible.

Support topics are also indexed by on-site search, Google, and other search engines. Many people try to find their own answers first, and having these common support issues available publicly will help people find their solution on their own. This creates a community-maintained self-service support portal.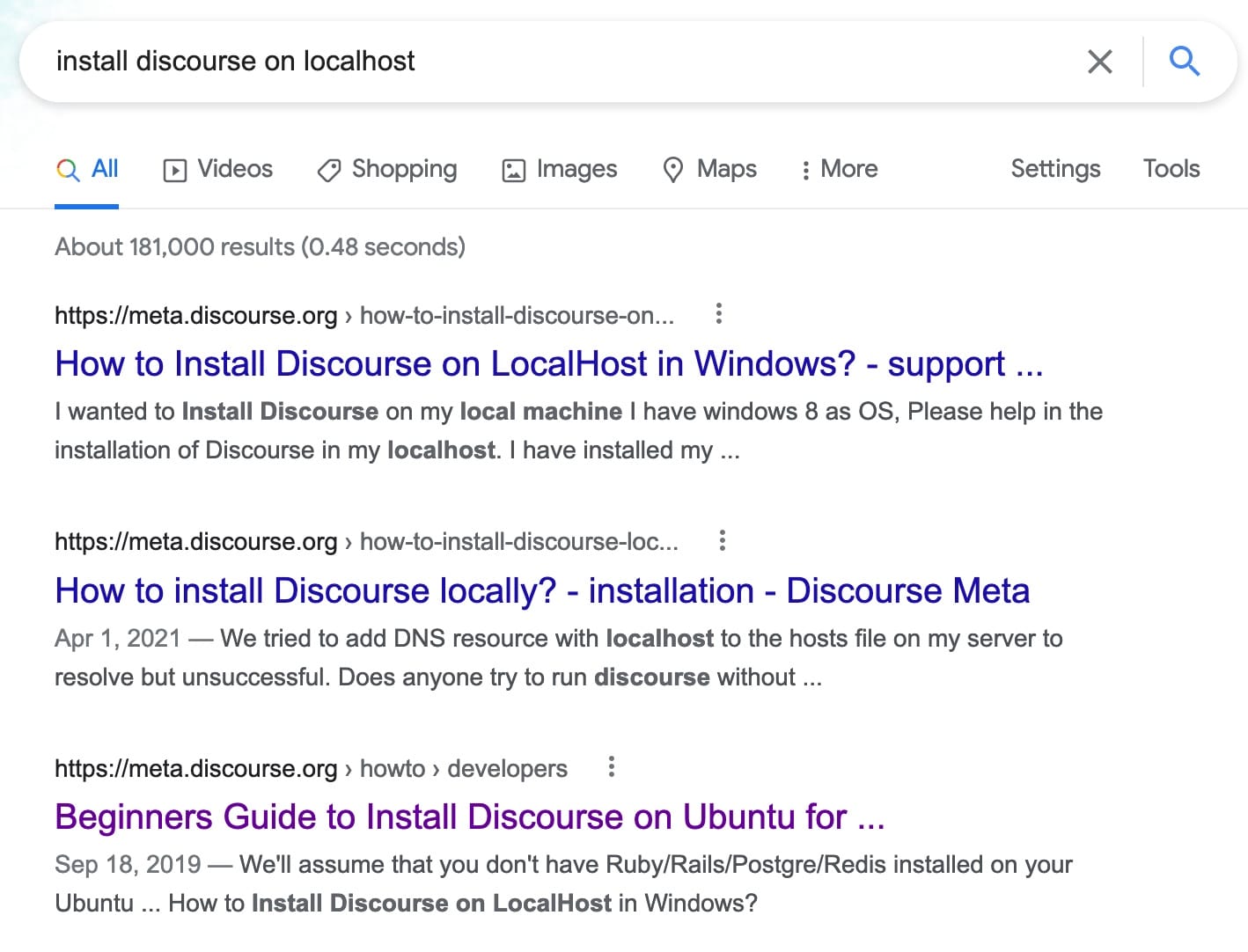 Additionally, if an issue persists after attempting a solution, or if the solution is out of date, customers now have incentive to join and share their experience. Not only does this help others looking for an answer in the future, but it improves the quality of your public facing support information in an organic manner, reducing your company's manual investment in documentation upkeep.
4. Support communities scale beyond your hired support capacity

Running closed, ticket-based support systems requires a ratio of staff to the volume of requests received. The more tickets you get, the more staff you need. While this is expected and necessary in some industries, a support community is an alternative approach to scaling your support capacity.
Growing a support community means you're inviting enthusiastic users to contribute. While they may not be paid staff, they act as a force multiplier. The more engaged community support members you have, the more support that can be done without having to hire dedicated personnel.
For example, if you have a free offering, you can provide those customers community support which allows your staff to focus on helping your paid customers.
5. Support communities create a path to hire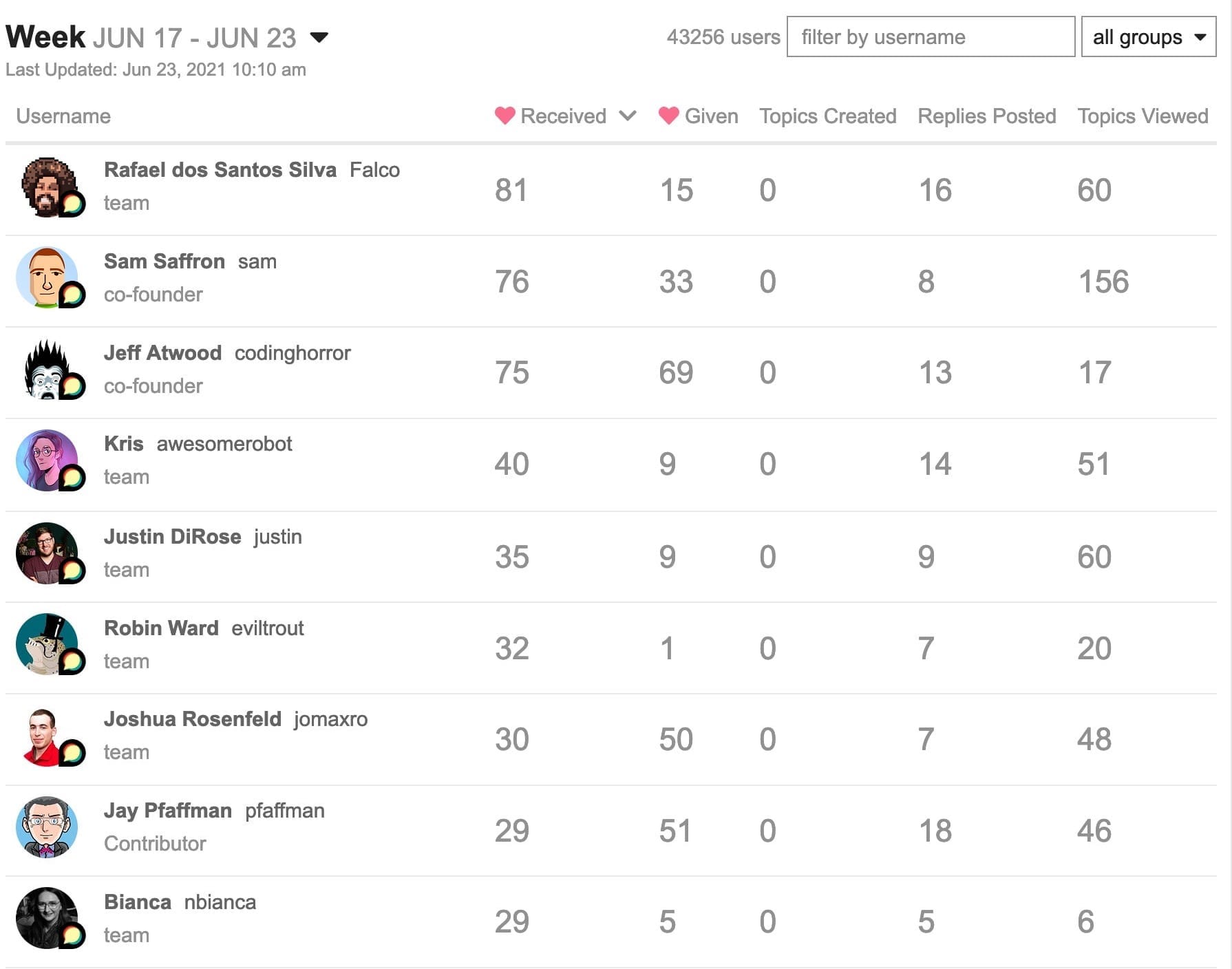 A support community alone doesn't replace dedicated support staff. You may still need to run a private support channel in addition to your public facing community. Alternatively, your community may grow so much that your existing team can't keep up with moderating or responding to the volume of requests.
Having an existing community makes hiring easier. Your first point of outreach can be your top community contributors. They're already passionate about your product, they've shown the quality of their work, and now all you need to do is make sure they're a good fit for your company. At Discourse, we regularly hire from our community. In fact, the majority of our current team was hired through direct interaction via our community channels. And guess what -- it works. Our team is highly engaged, passionate about what we do, and continues to invest in the community they were hired from.
Hiring from your community encourages a healthy cycle where passionate contributors can reach the ultimate level through joining the team that builds the product they love. From there, they can continue to invest in the community to make it a great place for others to come get help, learn with others, and maybe even join the team!