Keys to Building a Successful Support Community
Starting a support community is a great way to involve your customers in the discussion around your products or services. In fact, it's an easy way to increase the overall quality of your customer experience.
If you're looking to start a support community, there are five aspects to keep in mind:
Make it easy to engage and get started
By design, your customers will come to your community to get support. The key to this being an effective experience is how quick and easy it is for them to get started, and to get what they want.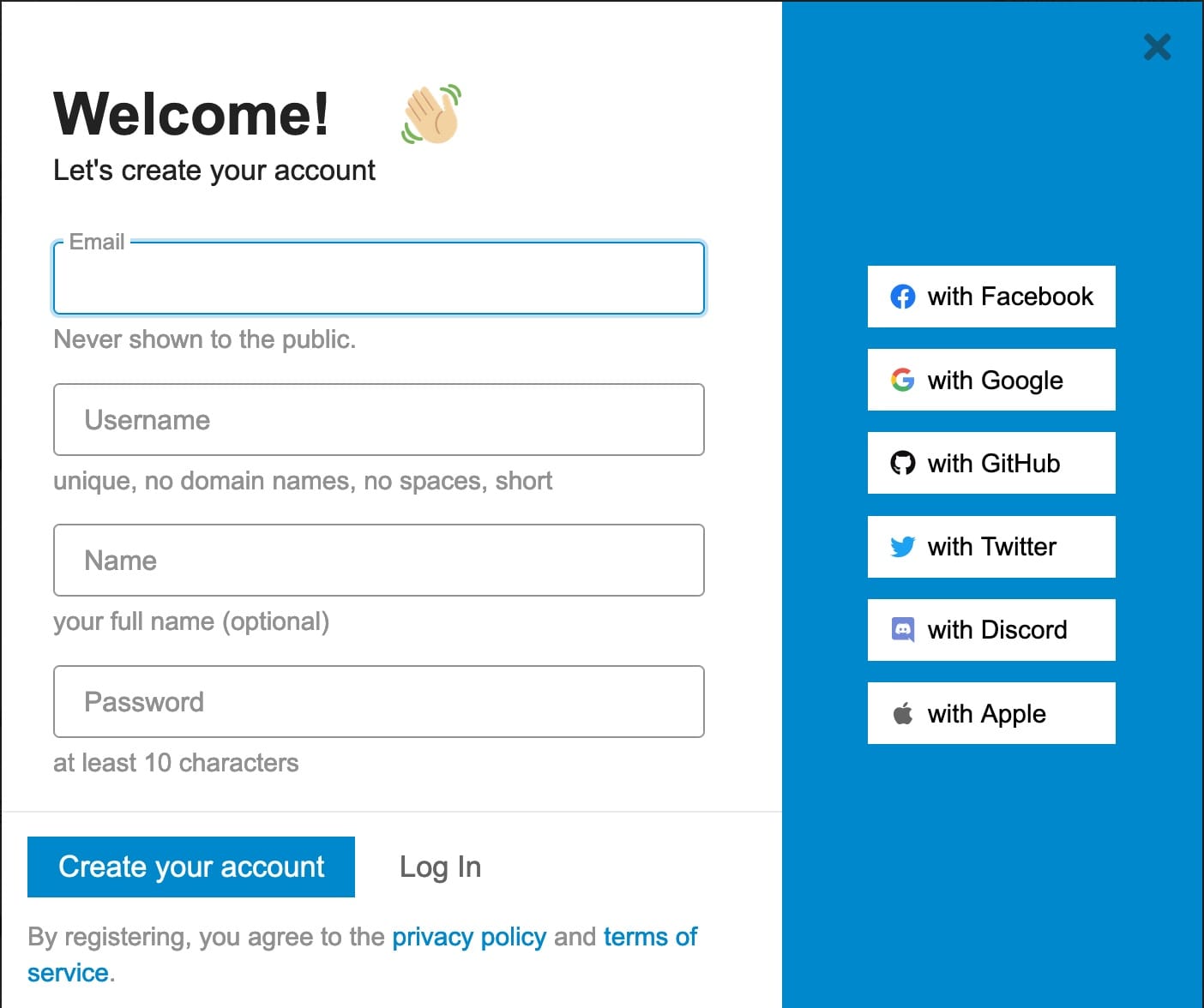 There are three main ways users engage with your support community:
Looking for answers
Asking questions
Answering questions
To create a community that's simple and easy to engage, regularly evaluate each mode of engagement by asking questions like:
Is it easy to search for common questions?
Do I find answers I'm expecting to find?
How long does it take to go from having no account to asking a question?
How many steps are in the signup process? Can that be shortened?
Is our community seeing duplicate questions on a regular basis?
Are the number of questions asked at a reasonable ratio to the number of users we have?
Are new users asking questions?
Are questions getting answered?
Are questions getting answered in a reasonable amount of time?
Evaluating these questions can help you identify possible pain points in your community onboarding and engagement process. Continuing to identify and remove difficulties for your community's potential and existing members helps improve it's overall health and long-term viability.
Help members stay informed
In addition to getting help fixing issues, support communities are an excellent way to keep customers informed of news around your product or services. Have a new feature release? A super-important security fix? Soliciting feedback on your roadmap? Hosting a conference? Share it with the community!
At Discourse, we have an announcements category where we share version release notes, new features, and critical updates. Members of our community will  see these announcements when they visit the site, but they also can set a notification preference to get an email for each new announcement as they are posted.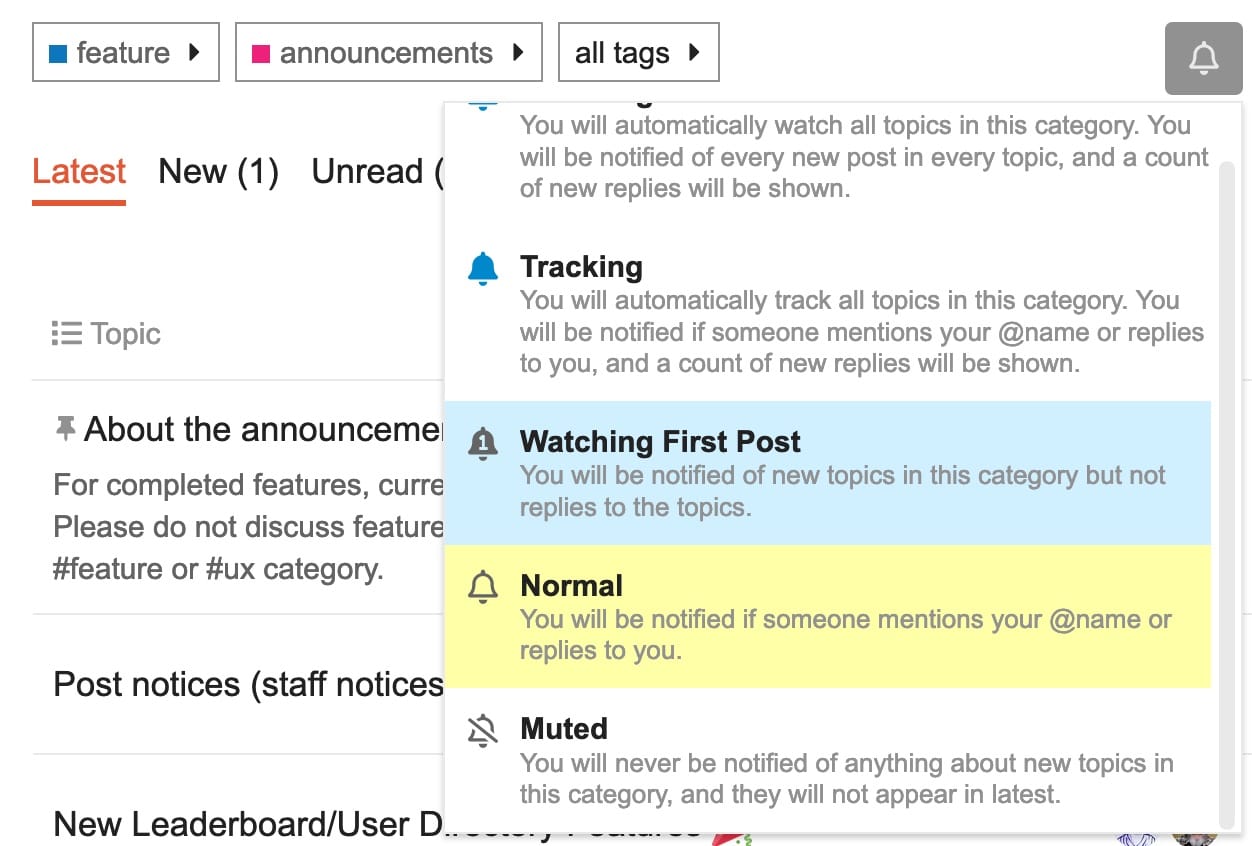 You might be thinking, "Why not use an email newsletter instead?" While newsletters have their place, using a support community for these announcements has some advantages. One major benefit -- a community announcement creates a feedback loop. For example, if a user finds a bug on a new feature release, they can report it right in the community within or adjacent to the feature's announcement. Others may chime in to notify the team they've experienced this issue as well, increasing the priority of this bug to get fixed.
Reward participation
Participating in a support community by asking and answering questions has inherent rewards. It's great to feel as if you've helped someone with a difficult technical issue! However, every community member goes through a journey toward deeper involvement.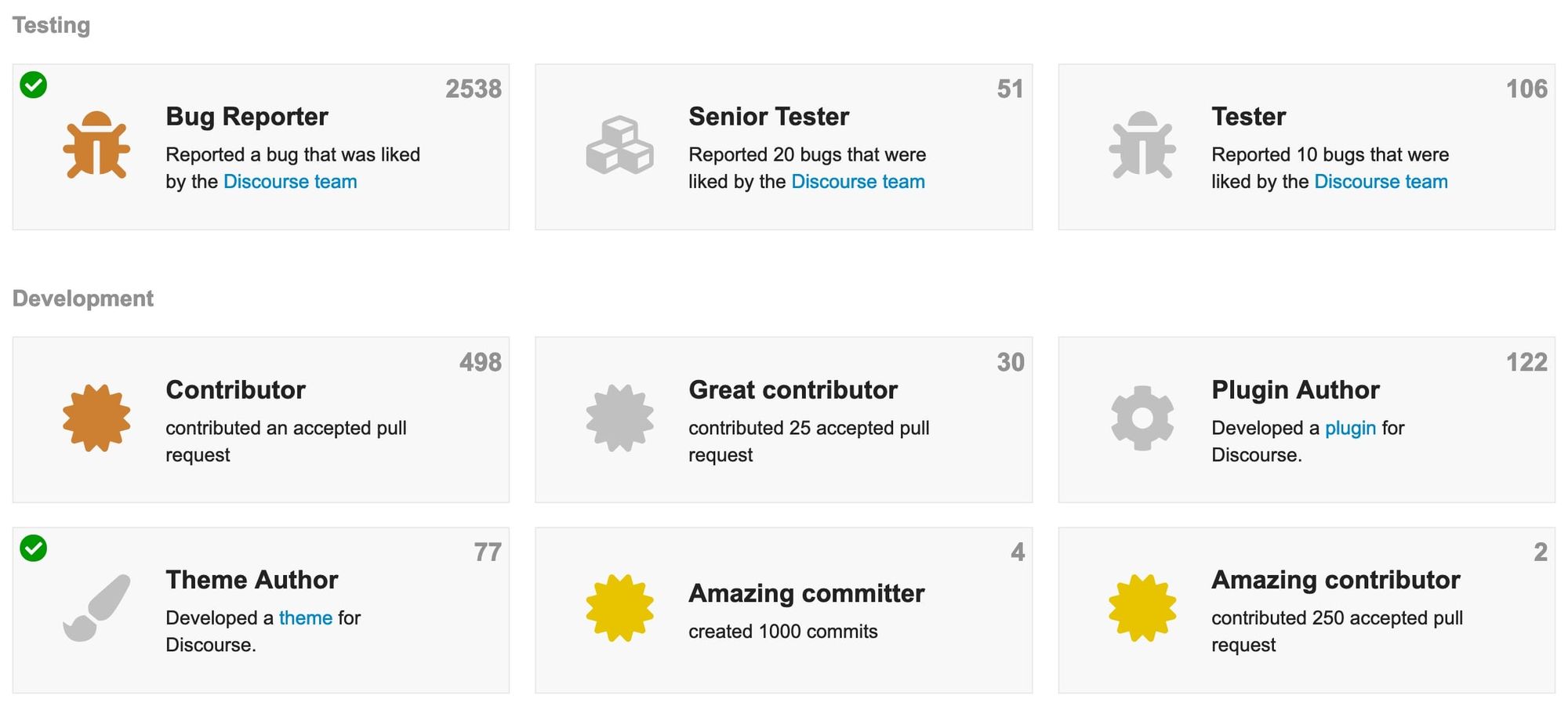 One way to encourage your community members along this path is to intentionally reward them for valuable participation, and here are a few examples:
Grow and learn together
Nobody knows everything, and especially if those joining your community are new to helping out, they might only know a little bit.
That's totally ok.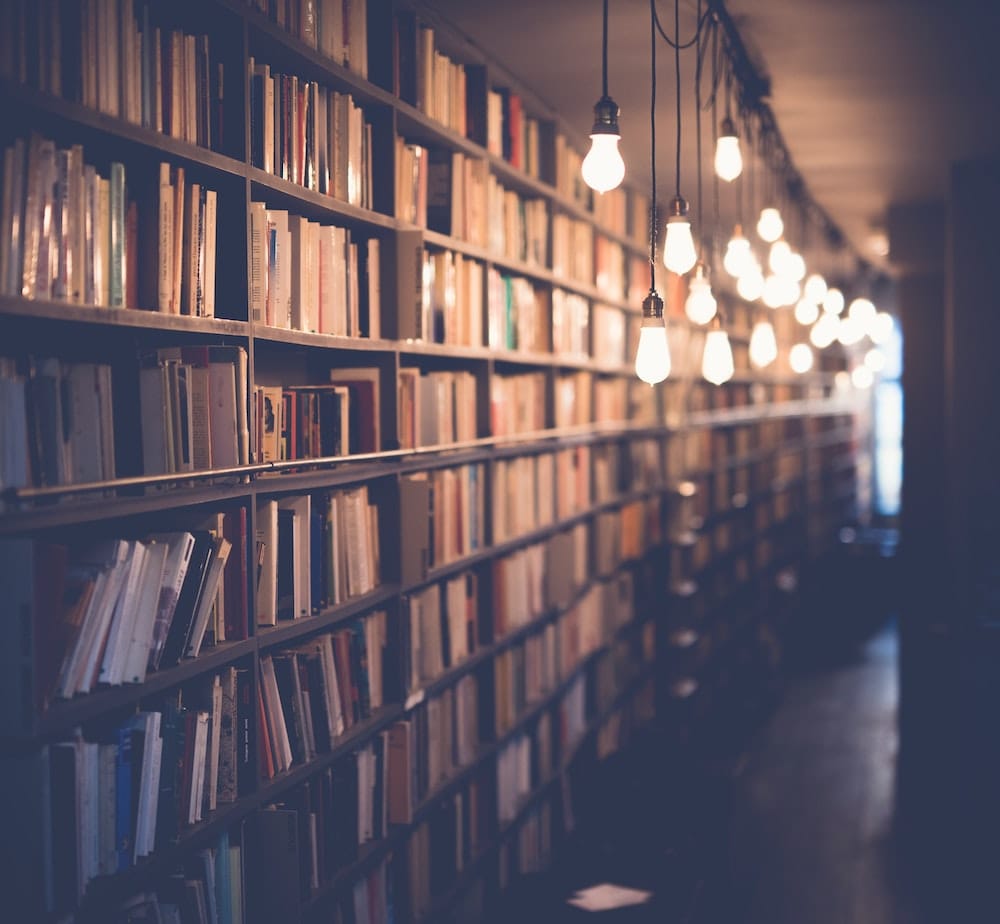 Your community should be a place to grow and learn together. Sometimes technical communities get a bad reputation when advanced users communicate in a condescending way towards others who might not be as knowledgeable. This is the quickest way to turn off new members from learning anything or even participating.
Instead, the goal is to invite everyone to the conversation. Encourage more advanced users to explain why things are the way they are, share links to existing topics where solutions are discussed in detail, and point fellow community members to dig in by highlighting where to look.
Also, don't forget to get your support team to join in the discussion as well! You have a wealth of knowledge and understanding regarding your product and services that your community does not. Share it, and freely!
Have fun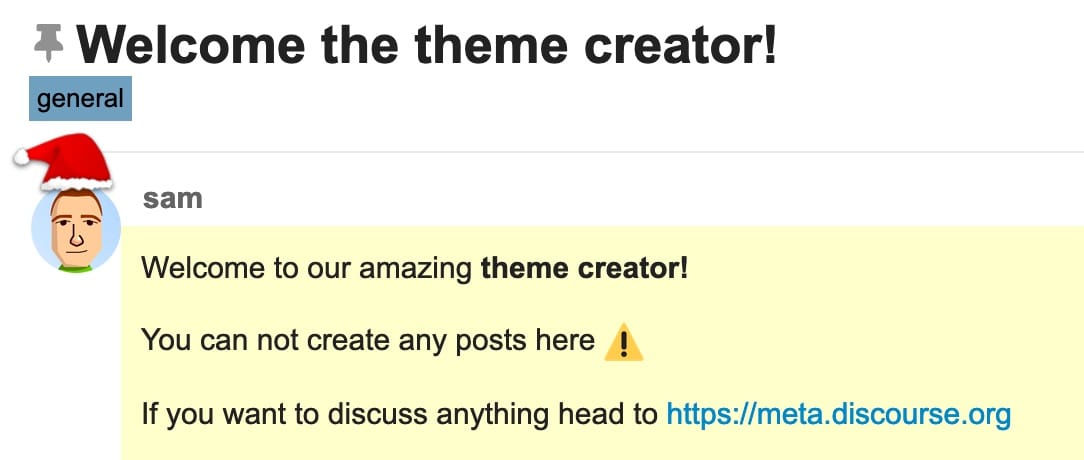 One trap a support community can fall into is being all business and no fun. It's great to have a place for technical discussions or support requests to land, but your community is full of people who have varying interests and backgrounds. Give them a place to share that! A dedicated off-topic or praise category is a great starting point once your support community starts to get some traction.
It's okay to be silly, too. Of course, in some instances this doesn't make sense, but generally people want to come to a place where they feel they can make friends and be part of something. Sharing GIFs or puns, developing inside jokes, and sharing interesting findings are a sign of a community that's starting to form a bond together.