Celebrate Your Community with a Year in Review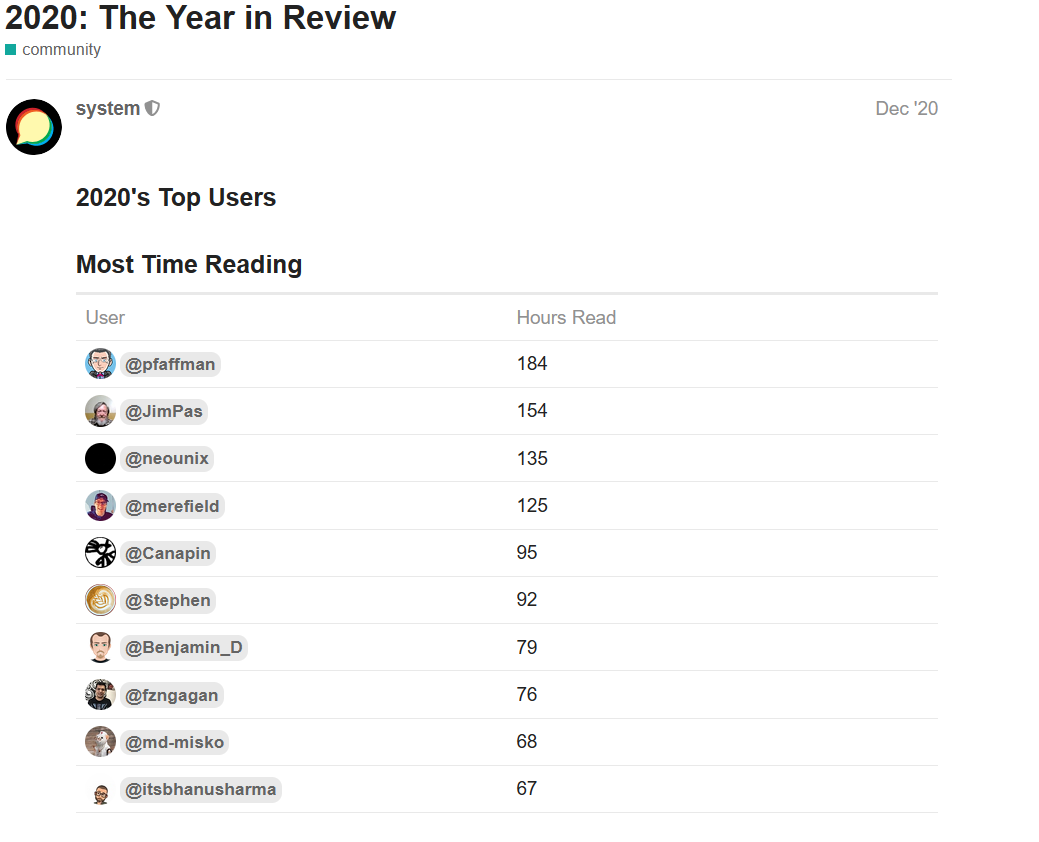 The end of the year is a time full of celebrations. It's also a great time to celebrate your community's most impactful members and discussions. While digging up the data to find these users and topics can be time consuming, we've made it extremely simple with our Yearly Review plugin.
The Yearly Review plugin is an automated way to generate a "year in review" topic at the end of each 365-day period. Once the year is over, the plugin will automatically generate a topic (in a category of your choosing) with statistics celebrating your community's top users and discussions over the last year.
You can find some examples of these yearly reviews over on our community, https://meta.discourse.org.
By default, these automatic reviews include data about:
Users who:

Most Time Reading
Most Topics Created
Most Replies Created
Most Replied to
Most Likes Given
Most Likes Received
Most Visits
Users who have been granted a featured badge (the badge is set by the yearly review featured badge site setting)

Topics which were:

Most Read
Most Liked
Most Replied to
Most Popular
Most Bookmarked
Running the Yearly Review Plugin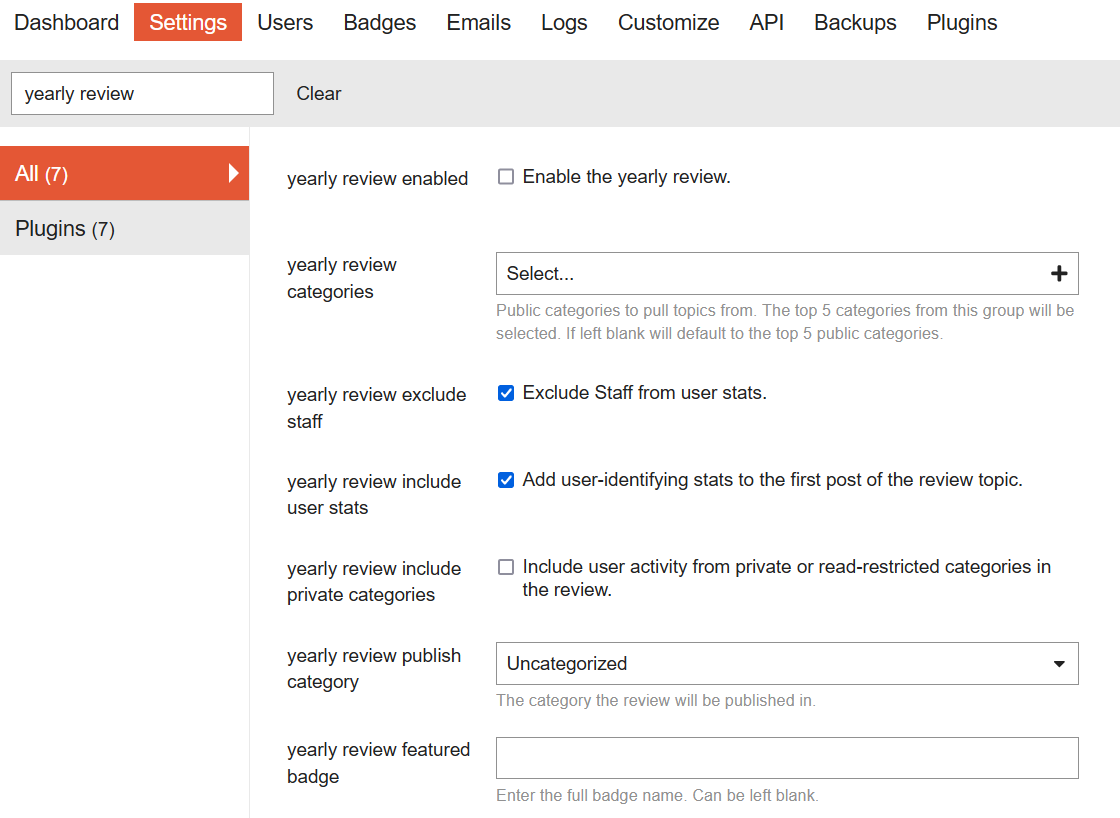 If you're interested in running the Yearly Review plugin, be sure to install and configure it prior to the end of the year.
Here's how:
It's really that simple. With the end of the year approaching, we at Discourse wish your community efforts the best of success. Have fun celebrating your community!