Getting Started with Discourse - Part 2: Discussions and Trust Levels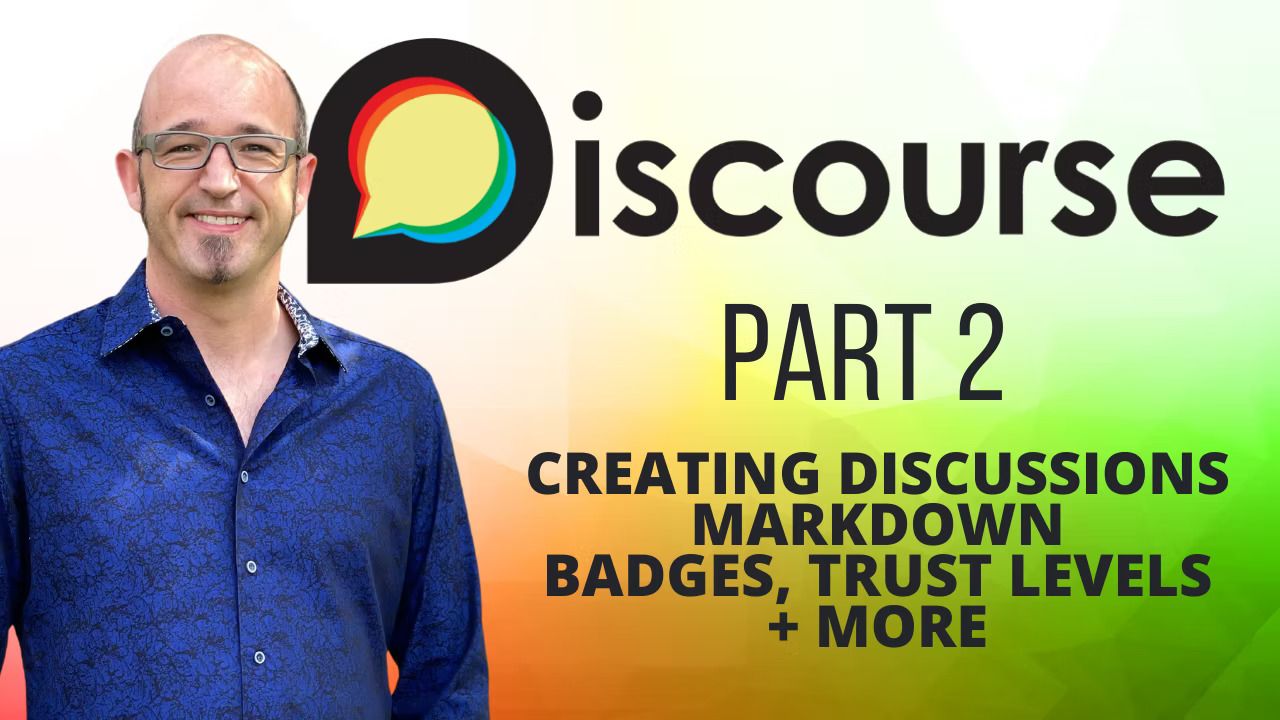 In this post, we're continuing our video series on Getting Started with Discourse.
If you missed it, check out part one first!
What You'll Learn
In part two, Jono Bacon leads you through:
Starting discussions
The basics of Markdown
Badges
Trust Levels
...and more.
Ready?
Have any questions about the topics covered in this video? Let us know in the discussion linked below.
Once you're done with this video, move on to part three.