How The OT Potential Club Used Discourse to Turn Their Low-Cost MVP into a Thriving Community.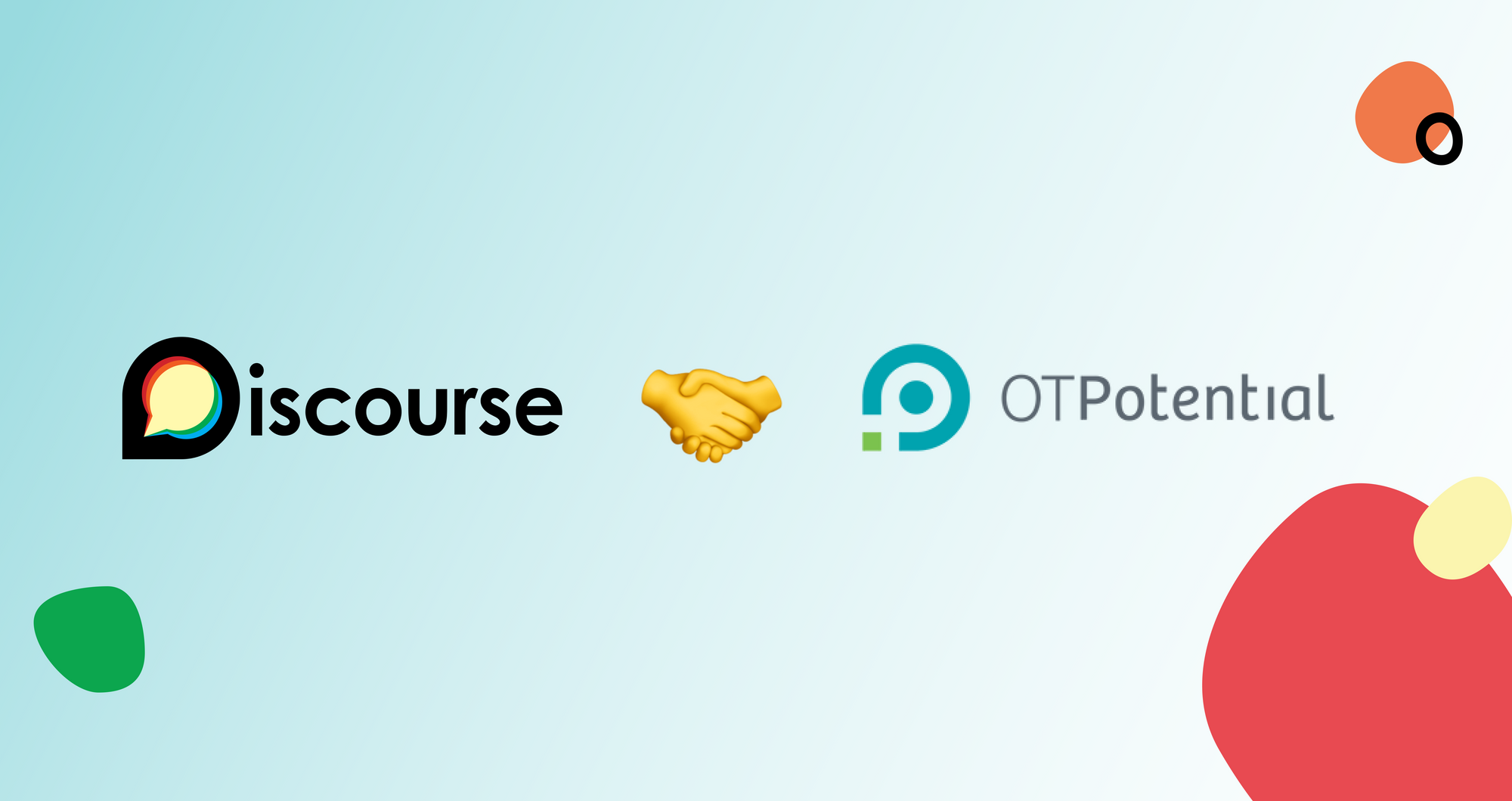 "I remember in our early discussion, we were looking at around $100,000 to build out the features we wanted. But, with Discourse, we were able to launch our MVP for $5,000 and start testing our idea right away!"
Starting with a vision

The OT Potential Club is a community of occupational therapists who use Discourse as their platform of choice. We recently had a chance to talk to Sarah Lyon, the founder of the OT Potential Club.
Sarah had a clear vision in mind when she started the community back in 2018. She wanted to create a space for OT professionals. Looking back at the first days of her vision of the community she reminisced, "I remember in our early discussion, we were looking at around $100,000 to build out the features we wanted. But, with Discourse, we were able to launch our MVP for $5,000 and start testing our idea right away!"

"Keeping up with new evidence is a huge challenge throughout the medical community—and even harder is actually changing the way we practice," Sarah told us. "We knew that to support people in such a complex task, they would need a supportive community and multiple tools. We also knew that the conversations would have to allow for nuance, civilized disagreement, and depth. When we found Discourse and their focus on civilized communities we knew we were in the right spot!"
Choosing Discourse

When we asked what was the deciding factor in choosing Discourse, Sarah shared that it came down to customizations "The thing that sold us on Discourse, compared to other community platforms was the options for customization. We knew that we would want to build custom tools to augment the learning process of our members—and Discourse was really the only option that gave us the flexibility we needed."
Setting up the OT Potential Club

At Discourse we pride ourselves on having software that is easy to set up and we were delighted to hear Sarah's experience as one of our hosted customers "I don't have a tech background, and was able to go through and choose the settings that were right for our group. I remember spending lots of time in the Discourse Community, both for inspiration and to answer practical questions."
The OT Potential Club is a gated community and they run courses so they did need to hire a developer but found that using our plugins made integration easier.
We were curious to learn which of our features Sarah uses the most "Honestly, I feel like we use them all. We use Badges to run giveaways based on participation. The ability to do surveys was hugely helpful as we eventually launched podcast-based courses within the platform, and having an end of course survey was required to get our courses approved by our national organization."

Growing the Community

The OT Potential Club has grown from a $5000 MVP to a community of over 2000 OT professionals, from 42 countries with a mailing list of over 20,000 on our Standard Plan. Sarah credits the growth of the mailing list in part to the ability to offer free courses through their free tier. She also let us know that she was able to build onto the Discourse platform "Our custom features were made possible by the wide variety of plugins supported by Discourse!".
The customizations include an assessment search tool and an option for people to store their continuing education certificates.
Overall, the OT Potential Club's success in building a thriving community of occupational therapy professionals around the world who are striving to keep up with the latest research and trends in their field by using Discourse is a testament to our platform's flexibility, customization options, and ease of use. By providing a supportive space for learning and growth, the OT Potential Club has become a resource for occupational therapists around the world. Through their experience, they've shown that with the right platform and tools, it's possible to build a thriving community that provides real value to its members. We hope this case study has provided valuable insights and inspiration for anyone looking to build and grow their own community.